Staying on top of trends and technology is vital to keeping your website current and successful. No one likes to visit a site that has out of date design or is still incorporating one of last years fads.
The latest trends in digital media, technology, design and data analytics can help you transform your business and make the most out of your website. Technology is developing at a rapid pace and in the next year, we can expect the newer and on-the-fringe technologies to be adopted by consumers.
From homes full of smart speakers to chatbots so good you don't know you're not talking to a human. In 2019 we can expect to see a lot more tech on websites as well as a focus on creating engaging and meaningful digital experience for users.
To help you prepare for the year ahead we've put together a list of our top 9 business critical web design trends for 2019: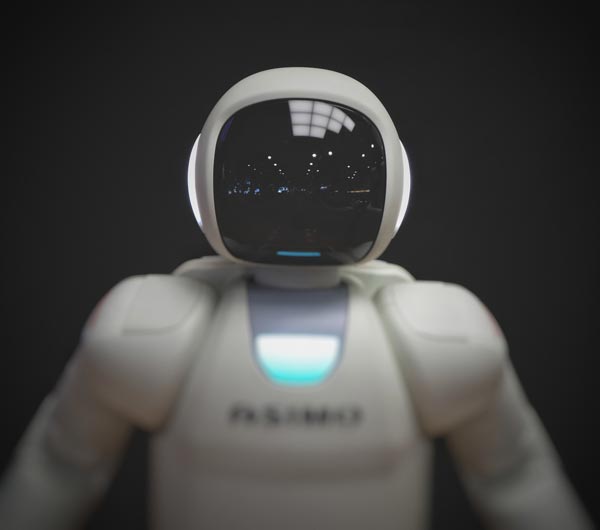 1. Artificial Intelligence in web design
AI has come a long way since its inception back in WW2. Today we have machines that can learn and process data faster than our brains could ever dream of.
AI is revolutionising the way we design websites by allowing business to process vast amounts of data on their audience. We can expect AI to give professional web designers in Northampton, developers and business owners actionable insights about the way their site is performing and allow them to keep making changes that will further optimise conversion on their sites.
By testing everything from colours, headlines and button placement to new layouts and allowing AI to analyse the data, we can establish what elements of each businesses site have the biggest impact on conversions and keep amending these elements until we see the best results.
No longer are websites just a brochure for your business, they are your most powerful asset in generating leads and covering customers. By investing time and effort into creating the best site possible for your customers you will be able to stay ahead of your competitors and relevant in your space.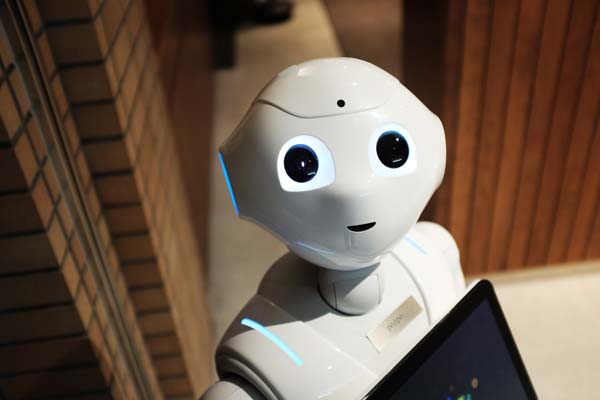 2. Chat
There are various chat tools available, from self managed to fully automated, and it's important to choose the right one for your business. If you have a small team that are often tied up with important tasks, fully managed chat tools such as ChatHeroes can be effective to ensure you're not missing any potential traffic. Other popular chat tools are Facebook Messenger and Intercom, but it's important you ensure there is always someone available to take a potential enquiry. And then there's automated ChatBots.
Interacting with bots is no longer the pain it once was. When they first started emerging chatbots would be frustratingly difficult, sending you in circles and not understanding your queries. This would often leaving you wanting to bang your head against a table, screaming 'why can't i just talk to a human?!'
These days, however, you may find yourself talking to a chatbot and not even know it. As business has been able to amass more data from live chats and previous chatbots, their bots have gotten better and better at answering customer queries.
In the age of instant gratification, consumers don't have the time to call you up or send you an email and wait for a response to their query. If they're browsing your site and have a question, they want it to be answered then and there.
According to Hubspot, only 37% of companies responded to their leads within an hour. Having a chatbot on your site gives you the chance to get an immediate response to your customer and will prevent them from looking elsewhere for a business that will respond quicker. They can also help you provide insightful answers to your customers and direct them through your site; a service that can be provided 24 hours a day giving them a better buying experience.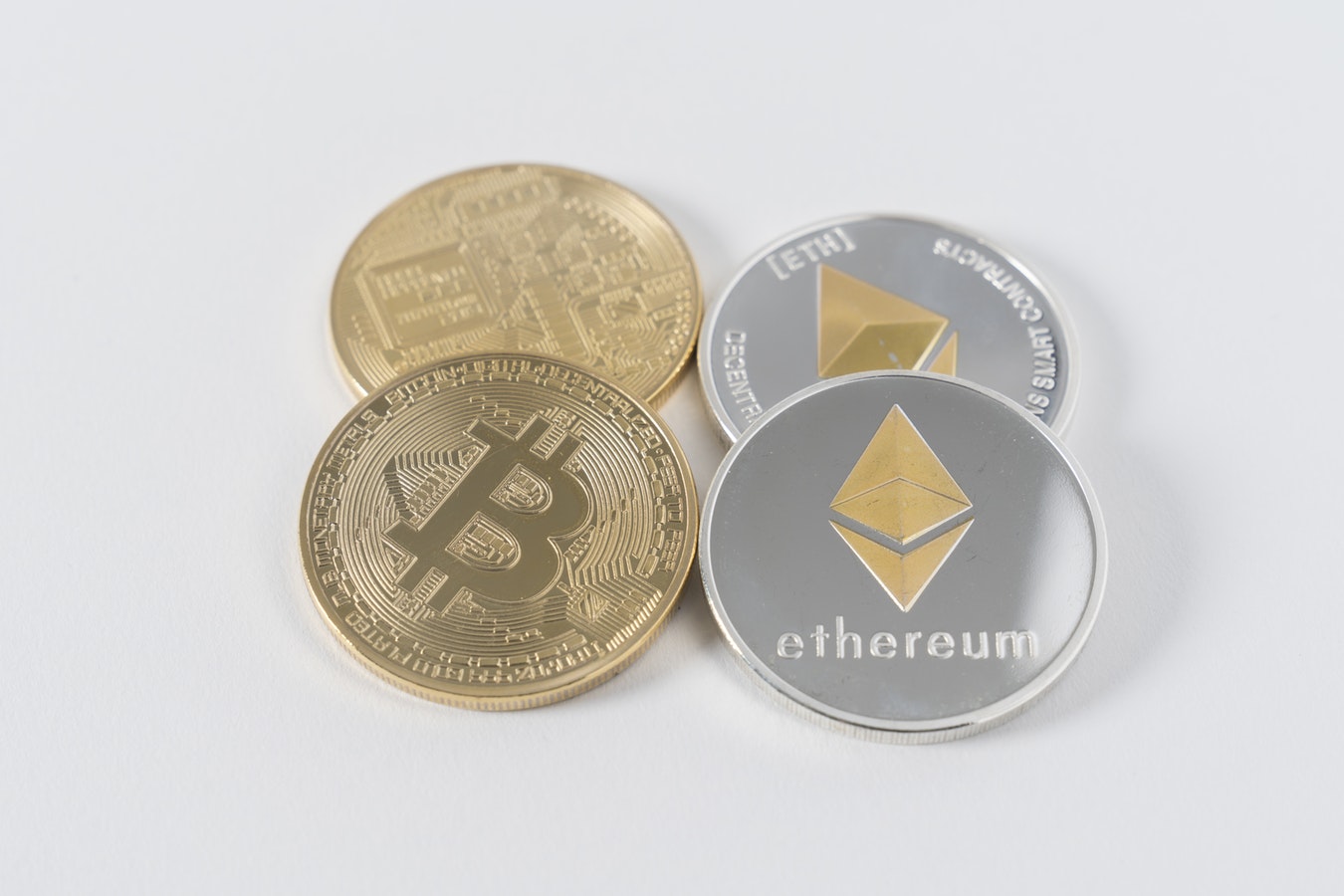 3. Blockchain
Blockchain is a technology that's disrupting all kinds of industries, from banking to healthcare and over the next year we can expect to see its presence on more and more websites.
The digital ledger has a number of practical uses for websites but the one that is likely to be used the most by businesses is allowing payments on e-commerce and subscription sites in the form of cryptocurrencies such as Bitcoin and Ethereum.
Some major merchants like PayPal and Etsy have been accepting crypto-payments for years but over the next 12 months, we can expect to see smaller online retailers to offer it as a payment option. Not only will it appeal to those who are passionate about privacy and technology but it has many practical benefits to your business.
Transactions for cryptocurrencies take place almost instantaneously, meaning there is a much smaller wait time between making a sale and a payment clearing. This in turn also means its a lot easier to control your businesses cash flow as there is no waiting around to get paid.


4. Motion UI
UI animations are a striking way to provide an intuitive user experience on your websites. By incorporating micro animations into the design of your website you can help reaffirm to users that the action they have taken is providing the result they wanted.
Unlike a lot of other animations like gifs and motion graphics who solely provide a moving image on your web page, motion UI is purpose built and only placed where it is both necessary and adding value to the user. Motion UI directly engages with users, helping them to achieve tasks with intuitive assistance from mini-animations.
For example when a user mouse-overs, or clicks an element, if an animation such as change of colour happens it can provide validation that if they click it an action is going to happen, or that the action they have taken has been registered.
Not only do they provide a practical user experience but they provide an aesthetic one as well. They give you a chance to get creative with the design of your website and capture your user's attention. Animations give a reaction to the user and therefore encourage them to engage further with your website. As users become more focused on having experiences with brands we will see more sites using animations to keep their users engaged.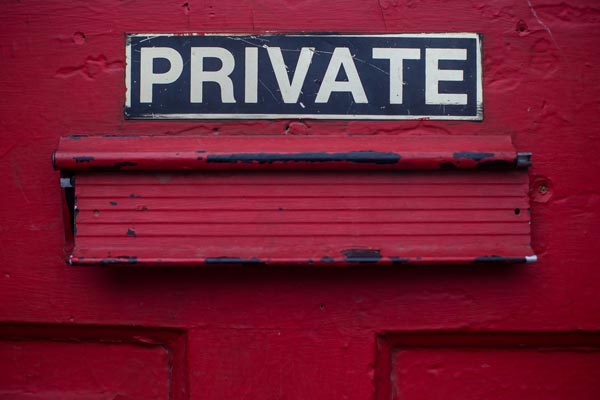 5. Privacy
2018 brought about a lot of change regarding privacy on the web. The Cambridge Analytica scandal along with other major breaches have made everyday consumers more aware of the information that they are sharing online and have brought about major concerns regarding privacy. GDPR was also introduced in 2018 and some websites are still in the process of making themselves fully compliant.
Over the next twelve months, we can expect to see business owners, as well as website hosts and web designers and developers to put privacy at the forefront of their mind. Customers are more aware of issues around privacy so businesses are going to need to take extra steps to ensure that their websites and any data they collect are secure.
Facebook's usage went down by 8% in the US during this year compared to the previous. That's the first year in history it had a decline at all, just showing the negative impact on your reputation and business that a privacy breach can cause.
Facebook is a huge corporation and while it won't be happy that its numbers are down, its resources mean it has time to rethink its strategy and improve its reputation. Many small businesses and websites don't have this luxury, making it even more important for them to ensure their sites are secure in 2019.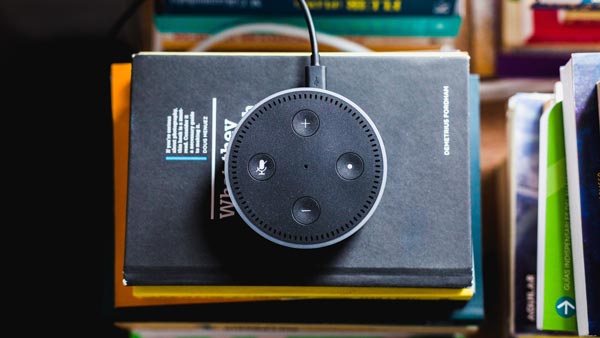 6. Voice search
Comscore predicts that 50% of all searches will be voice searches by 2020. If your digital and SEO strategy is not already incorporating voice search, 2019 will be the year it's forced to.
So much of our lives is spent on the go and now that smartphones have evolved, we have the ability to search and have questions answered at any time in a convenient way.
According to Search Engine Watch, voice searches are three times more likely to be locally-based than text searches. If you have a local business, voice search becomes even more important – creating content for your website that can easily be given as an answer to a voice query is going to be essential to keeping or improving your traffic from search engines.
Google My Business is going to become essential for all local businesses, especially retailers and restaurants. Having a listing with easy to identify opening times, address and phone number that can all be given in answers to voice queries are going to help businesses generate offline leads, as well as stay in front of their audience as the voice search revolution gets well underway in 2019.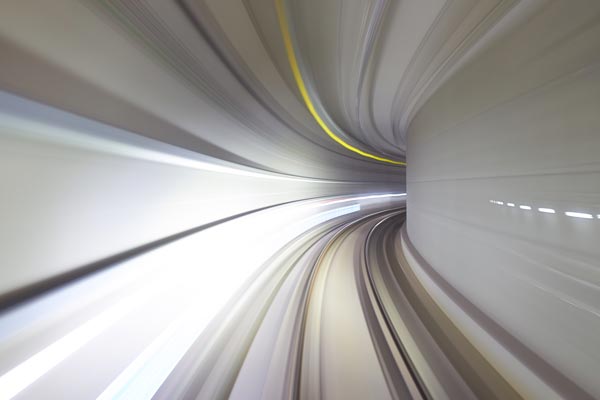 7. Speed Optimisation
Site speed's importance in web design and development might not be breaking news, but in 2019 and as we see more and more sites popping up and fierce competition in the SERPs, it's going to become part of site optimisation that business owners can't put off any longer.
Businesses will find themselves having to leave slower hosting services for a more reliable and speedier connection to ensure they don't lose vital organic traffic to their site. Google is focused on sending its users to the best sites possible for their search terms and no longer are there workarounds to get your site to rank well. Every element of your site must perform well and load in a time that won't cause your visitors to bounce.
If you're not sure if your site is performing to a good standard, here is a good baseline to measure your sites speed optimisation:
< 1 second: Brilliant

< 2.5 seconds: Acceptable

> 2.5 seconds: Poor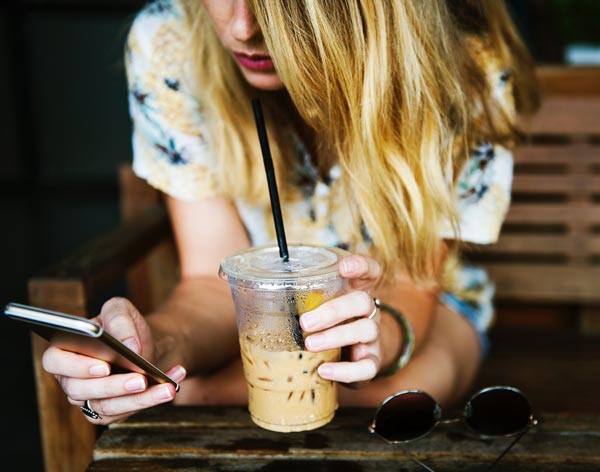 8. Mobile First
It seems like every year for the past five years has been the year of mobile, but this year instead of it being something to incorporate into digital strategies, it will become the focus of them. Whilst any website designer / developer worth going to will have been creating mobile-friendly, responsive designs for years, in 2019 we will really see the switch to mobile first.
We will see the change from desktop as a priority, to mobile as a priority, and change the way websites are designed fundamentally. Starting with the design for mobile, and then creating a version for desktop will mean a better experience for mobile users, and with over 51% of online traffic coming from mobile, according to Statica, this will be meeting users demands.
SEO ranking is another factor that will determine the rise of mobile first design in 2019. Google for a while now has prioritised mobile-friendly sites when indexing. More of Google's searches now come from mobile than desktop, a gap that's sure to only widen in the coming year and to keep their users happy they will likely rank well-performing mobile sites higher.
It only makes sense to design for your users where they are, and as mobile traffic increases, we can expect to see a lot of sites getting a fresh look in 2019 as they meet their user's demands, and focus on creating a great mobile experience first and desktop second.
2019 is going to be a year of digital innovations, we can expect to see brands find new ways to capture their audience's attention. In a world where we are constantly bombarded by content and have started to tune out ads, keeping your website updated, interesting and engaging is more important than ever.
By adding some of these trends to your 2019 digital strategy and focusing on creating valuable experiences for your users, on platforms they use you can continue to satisfy your customers as well as intrigue and convert new ones.