A strong digital presence is essential for manufacturing companies to maintain a competitive edge in the current market, which is why DeType offers a complete web design service.
We deliver impressive results for our manufacturing clients by creating bespoke websites that are tailored to their marketing needs in order to generate more leads and sales.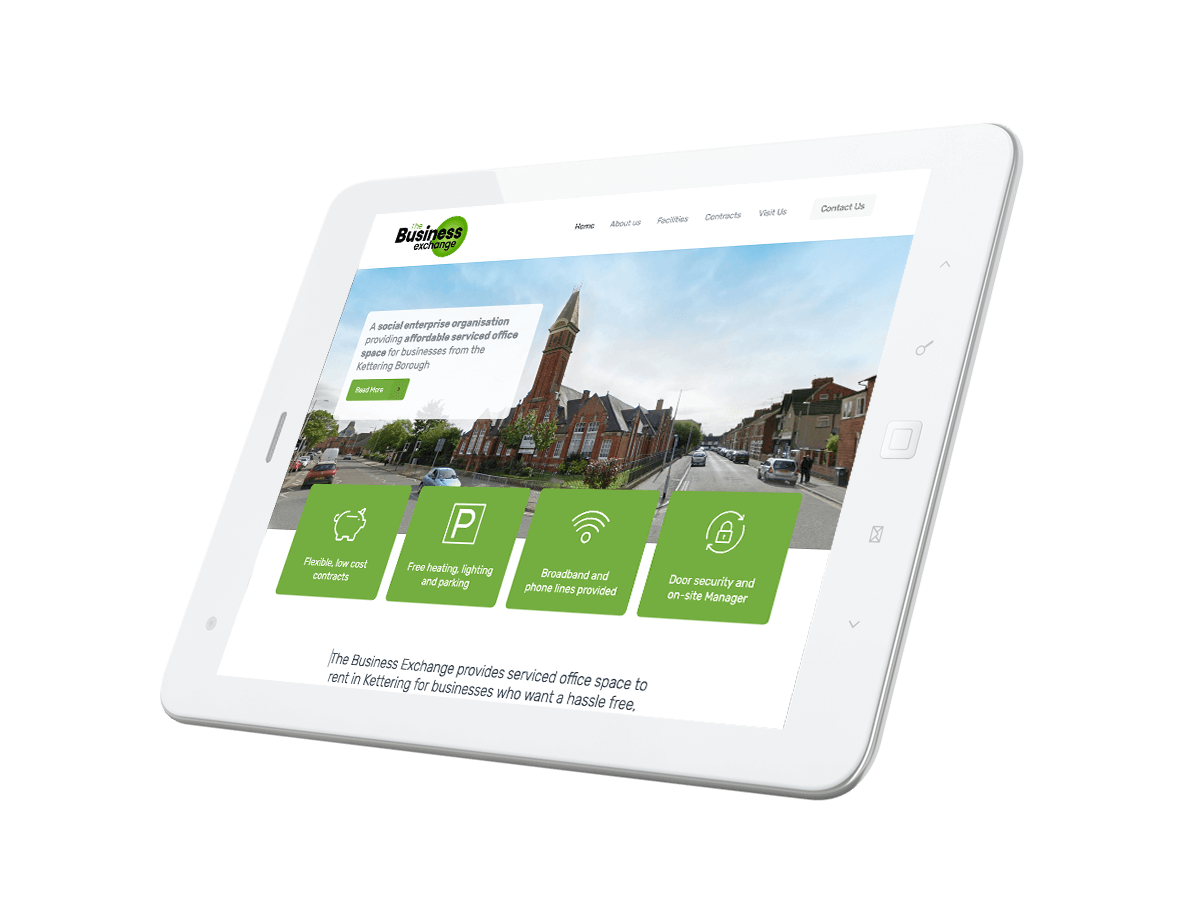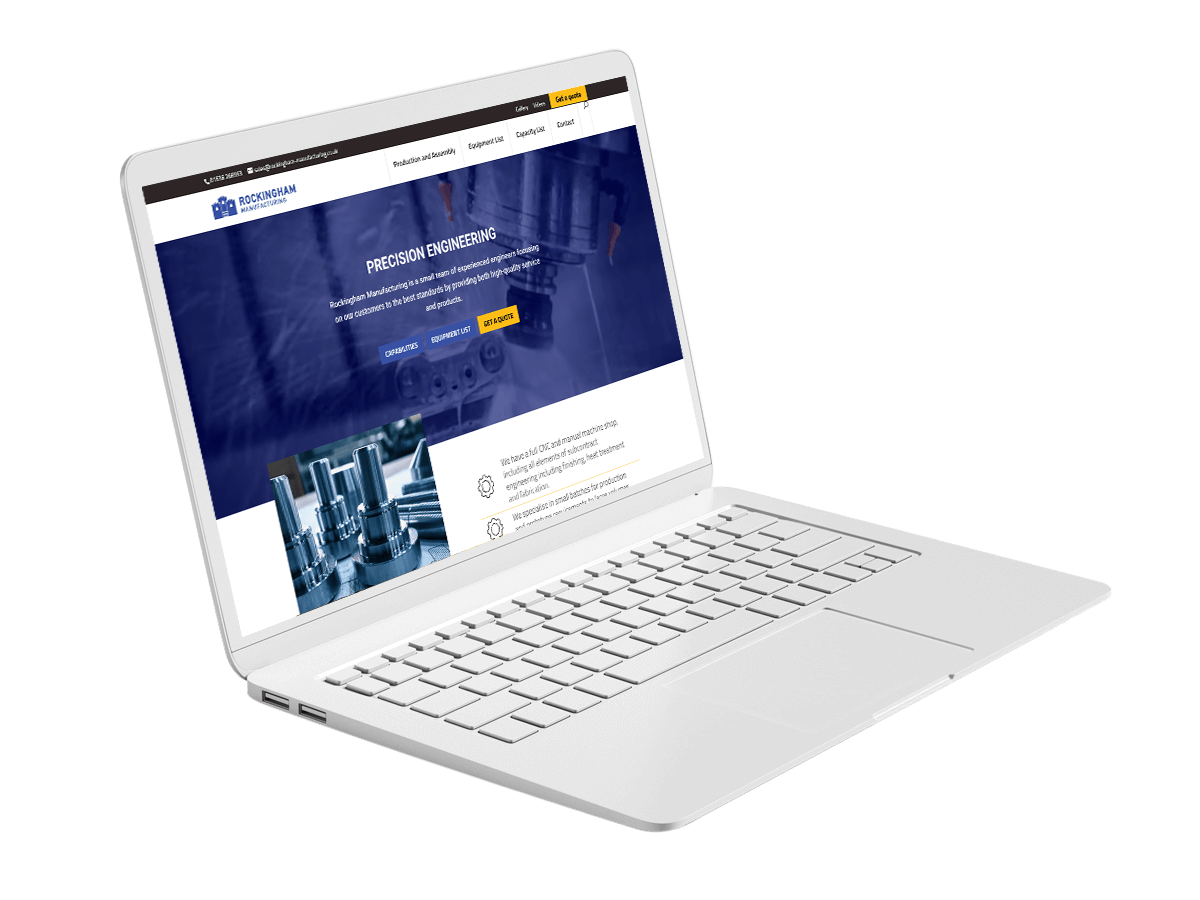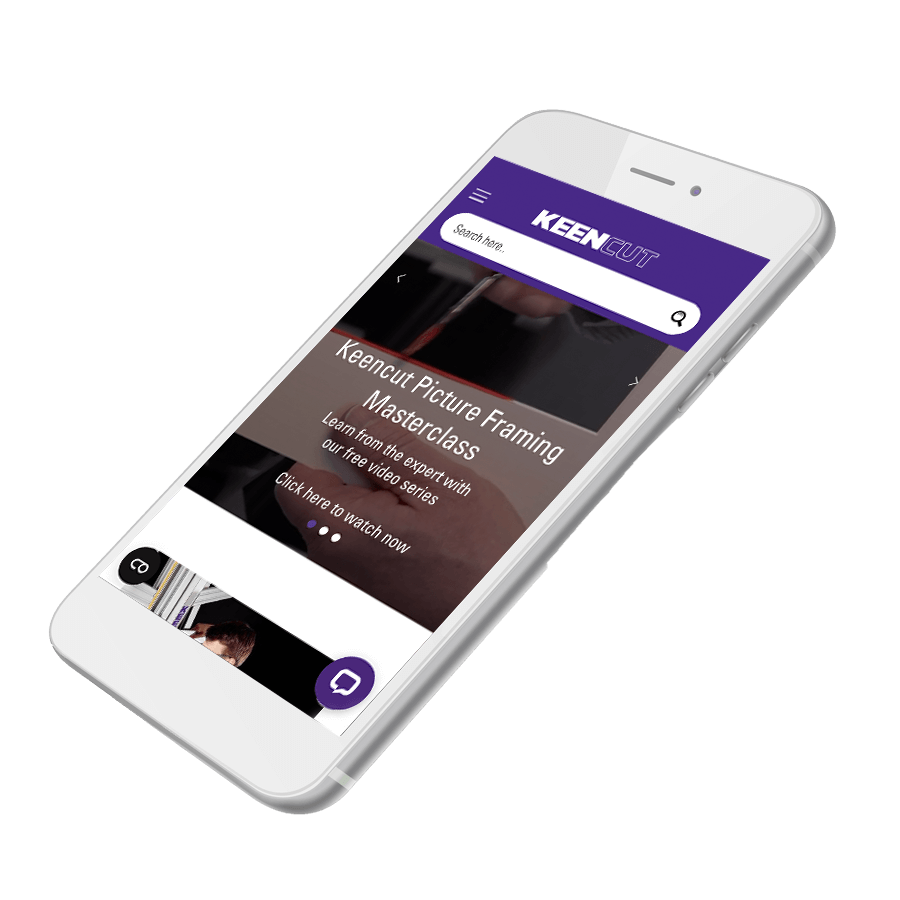 Custom Web Design for Manufacturing Companies
A quality website is the cornerstone of any successful business because it shapes consumer perspectives about your value, your brand and the quality of your customer service.
In short, it's central to your digital marketing strategy.
It's no longer enough to simply have an online presence for your manufacturing business. There are now thousands of competitors vying for your customers' attention each and every day, which is why you need a manufacturing website with compelling content that makes your company stand out from the rest.
For a manufacturer, web design is all about reflecting your company's vision and values. Your site should convey a clear message about what you do and why you do it better than anyone else in the industry, and this all starts with great design.
Key Features for Manufacturing Web Design

Simple Navigation for a Clear Buyer Experience
A well-designed manufacturing website should be easy for visitors to use so that the journey is as smooth as possible, with no friction or speed bumps from homepage to checkout.
There should be simple navigation between pages, clear calls-to-action and a clean user interface with little distraction.
Compelling Calls-To-Action
You need a compelling call-to-action to guide your website visitors along the buyer journey. It's important to know exactly which action you want visitors to take and then feature strong CTAs in strategic locations to maximise results.
High Quality Images

Visitors to your manufacturing website want to see high quality images that reflect your unique brand; stock photos simply won't cut it. You need professional images taken specifically to showcase your products and tell your story in an authentic and appealing way.
Engaging Content

Your website visitors are potential customers, so it's important that you offer high quality content about the manufacturing products and services you sell and support this with relevant images. Your site's blog should also be regularly updated with information and industry news that will help to nurture leads along the buyer journey.
SPEED
Did you know that according to Google, almost half of website visitors will exit a page if it takes over three seconds to load?
Your visitors won't wait around, so you need to meet their needs quickly and ensure that your site is fast and responsive. Don't let slow page loading times destroy your digital marketing efforts.
Security
Your users want to know that they are safe to shop with you. In order to build a trusted brand, your website design needs to be safe and secure from hacking with SSL certificates that boast industry-leading encryption.
Hero Messaging

You have just eight seconds to grab your visitors' attention, so your manufacturing website homepage needs effective hero messaging. You need to convey why your manufacturing company is different and how your products or services will solve your customers' problems.
Examples of Manufacturing Web Design

Keencut
Keencut's manufacturing website design is simple and easy to navigate, whilst effectively showcasing their high quality cutting machines.
The homepage features appealing video content to educate and inform visitors. Video is an excellent way of guiding leads along the customer journey, increasing the click-through rate of website pages and ultimately leading to more conversions.
Their site also is fast to load and makes effective use of negative space. Additionally, it features reliable and responsive chat support which allows potential customers to ask questions in real time.
Keencut's design is mobile friendly which means that people can access information about their products anytime, anywhere.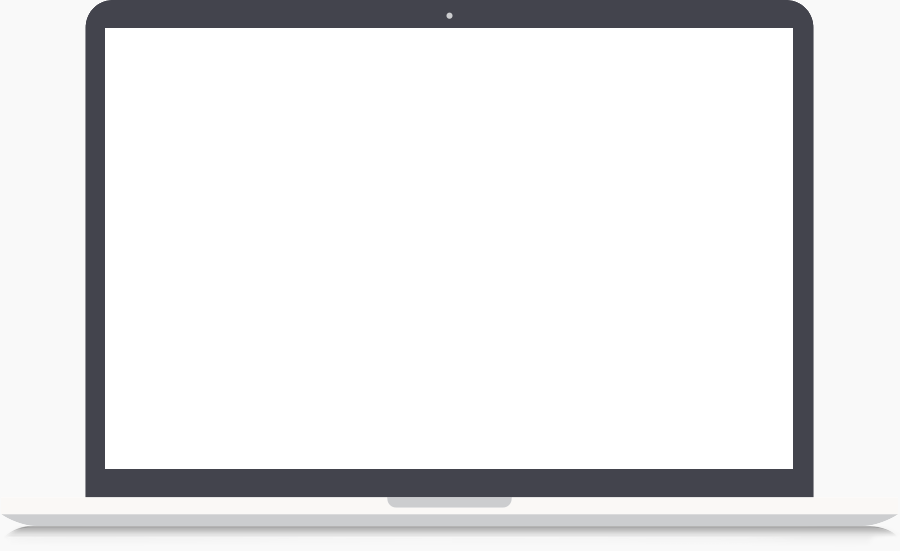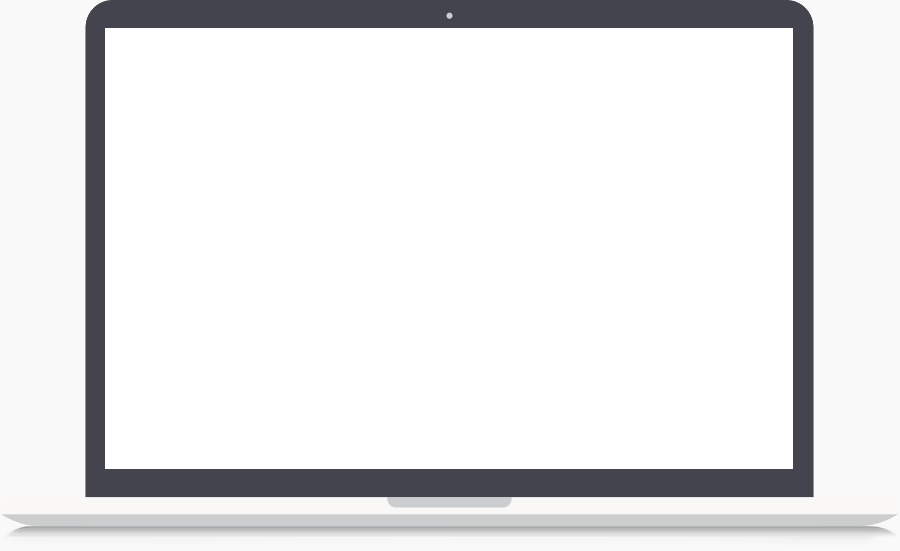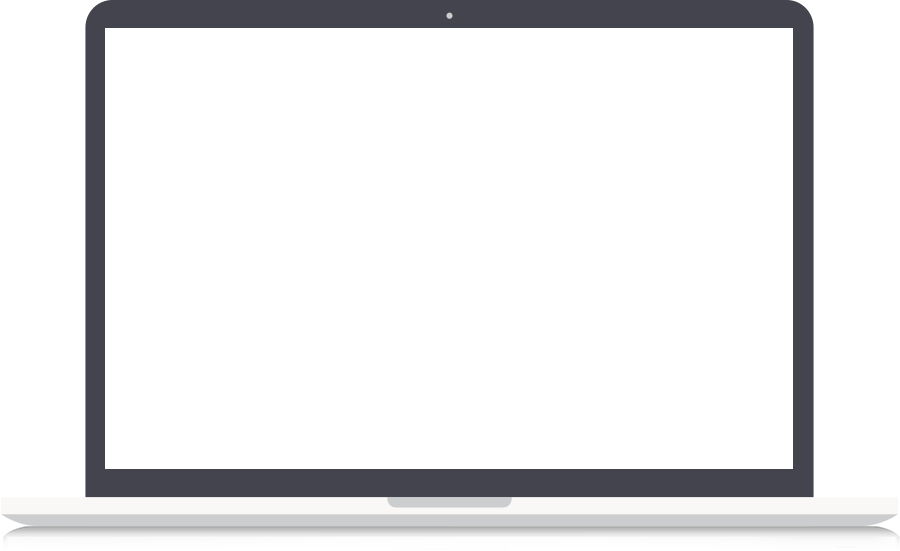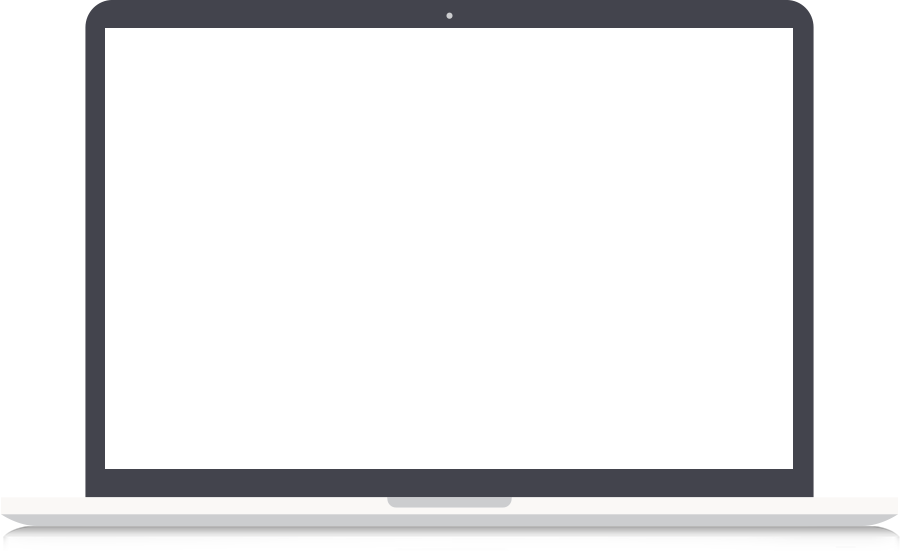 Rockingham Manufacturing
Rockingham Manufacturing's clean and intuitive website makes great use of white space, graphics and custom images.
The high quality videos on their homepage showcase the quality of their products, and their contact information is clearly displayed, so visitors know exactly how to get in touch.
It's easy for users to navigate their straightforward design without friction or frustration, providing a seamless journey from lead to paying customer.
Manufacturing Website Design Experts

DeType is a digital agency with extensive knowledge in web design for manufacturing companies.
With over 10 years of industry experience, we have established a track record of impressive results.
Our web design solutions are more than just beautiful online advertisements for your company; they actively nurture your customers along the buyer journey and make your visitors excited to take the next step with you.
Your Digital Transformation Starts Here
Manufacturers need an effective website design as part of their digital marketing strategy.
A slick, professional website is essential for attracting new leads, building relationships with customers and driving more sales.
A well-designed manufacturing website will enable customers to engage with your company and answer any queries they may have, as well as showcasing your brand and capabilities.
DeType is a full service manufacturing web design agency with over a decade of experience delivering high quality websites that take businesses to the next level.
We custom build manufacturing websites for maximum impact to impress your potential customers and generate a maximum return on investment. Our digital expertise and precise standards ensure that all websites we build are of the highest possible calibre.
A Results-Focused Approach

We use our expertise in manufacturing website design to increase the visibility of your products, services and company profile.
By working closely with you and your team, we can design and build your bespoke manufacturing website that will help you to drive more leads and conversions.
We ensure that our web design solutions are always tailored to meet your requirements. Our comprehensive engagement process allows us to gain a thorough understanding of your business and its unique requirements, helping you to reach the widest possible audience, from existing customers to new prospects, both locally and worldwide.
On top of this, all of our manufacturing websites are optimised for search engines to deliver even more ideal customers straight to your virtual door.
Get in touch with us today to schedule a free consultation for your manufacturing website design needs.
We'll answer any questions you may have and run through our discovery process to understand your project in detail. From there we can provide you with a quote that is tailored to meet your company's marketing needs and budget.
Can I generate quality manufacturing leads online?
Yes – website design is crucial to your digital marketing strategy as a manufacturer. In the age of the internet, it's important that your company has an effective web presence and digital strategy in place to keep up with competition and generate quality leads online.
How can website design help my company?
As well as providing visitors with useful information about your products and services, web design can be your company's secret weapon when it comes to generating more sales. In fact, it's the most powerful tool in your digital marketing arsenal.
A professional website that utilises tried-and-tested marketing strategies for manufacturers will help you to attract new customers locally and worldwide.
Are your websites SEO-friendly?
We ensure that each page of your manufacturing website is optimised for search engines to maximise your traffic. Ranking highly in search engine results pages (SERPs) is the most powerful way to drive new leads to your door.
A great user experience (UX) is a big part of SEO because Google essentially exists to make its users happy. Therefore, it's important that your site doesn't frustrate your visitors and send them elsewhere.
Put it this way: if humans don't like your manufacturing website, Google won't like it either.
Can I be in control of my manufacturing website content?
Yes, our manufacturing website design provides you with complete control over your content. We are able to incorporate your existing content into your new site and we'll make strategic decisions about which content to create going forward, including pages, blogs and video.
At DeType, WordPress is our Content Management System (CMS) of choice. Not only is it cost-effective, it also gives our clients the capability to update and manage their content with ease.
We're not alone in our love for WordPress, either – in fact, it powers 37% of all internet sites today, including BBC America, Mercedes-Benz and Vogue.