If you are a small or medium sized business, the idea of using a 'free' tool like Wix or Squarespace to set up your website can seem like a good idea. But, in the end, it will often cost your company a lot of money in wasted man hours and potential lost revenue.
Although hiring a web designer like DeType isn't always the right choice for everyone, in the long run, it will often be far more beneficial and cost effective for your business.
In this post, we will address several aspects of the debate of whether a web designer or a website builder is the right choice for you.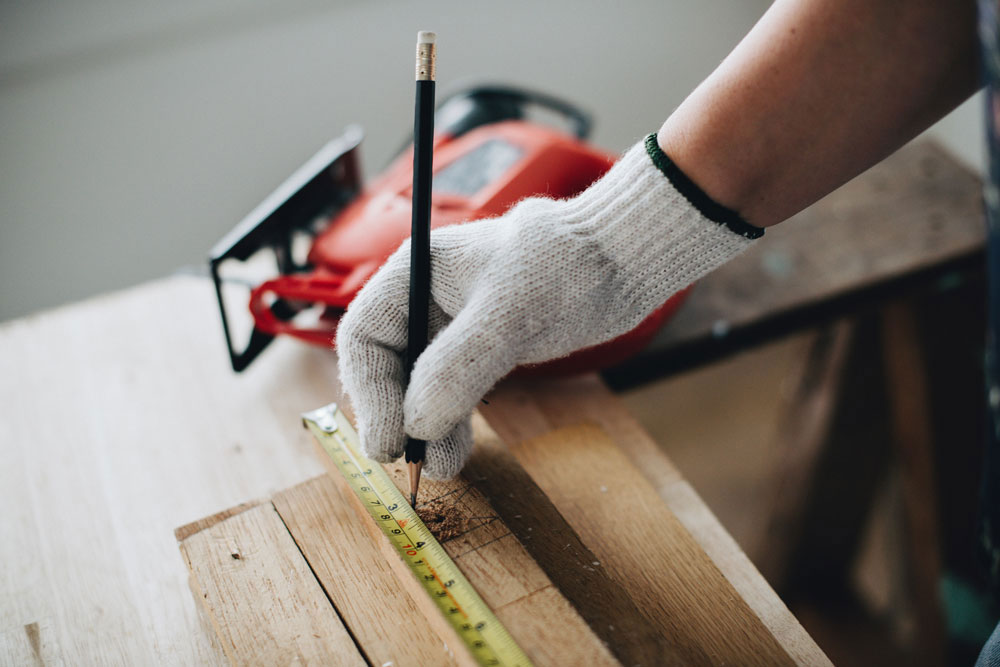 What is a website builder?
The very first thing you need to know is what a website builder is. You've probably heard of tools like Wix, Weebly and Squarespace – how could you not have – they seem to sponsor every podcast and YouTube video out there. Well, these are website builders.
A simple way to explain what a website builder is, is that it is a tool that you can use rather than hiring a designer and without design or coding knowledge.
Instead of knowing design fundamentals and having experience guide you through what your website should look like, you chose from a template. And, Instead of knowing CSS, HTML, PHP, Javascript or other coding languages you use the tools preset functions to build your site and create the code. Sounds great, right? Not always.
A website builder allows anyone with a computer to set up their own website that looks reasonable and functions okay, and is one of the contributing factors to the huge amount of shoddy and mediocre sites we see when searching the web these days and a core reason many businesses are losing money.
Why you shouldn't use a website builder
You might have read the above description of a website builder and thought "Wow, that sounds perfect for me – I don't have any design or coding knowledge and I want a website." Well, while it all sounds simple and easy, creating a website through a website builder actually causes no end of problems for most business owners.
Here are the 6 main reasons you shouldn't use a website builder:
Potential cost
Upfront cost
Wix sites can range from about £6/month (for something really basic) to £22/month (for a business or e-commerce site) with a domain name and hosting included. This idea of cheap monthly payments to spread costs appeals to a lot of people as an alternative to paying one big upfront cost like many web designers require.
In the long run though these payments can run up and cost you more money that it would to hire a web designer. There are also web design agencies that offer low monthly payment websites so you can even get professional sites with spread costs.
To round it out for the middle charge for their services, website builders cost around £180 per year (at £15 a month). This is just for basics though additional features and add-ons, such as sliding galleries and stores, from the service provider or third-party providers all cost extra.
Now, let's imagine you hired a website designer for £1500. Yes, in the first year it's a much bigger investment but you can get all the features and plugins you want to your site will be fully operational and adaptable to increased demand over time.
Opportunity cost
Aside from the upfront cost, you have to think about revenues. A professional, clean and easy to use website is going to rank higher in search engines, bring in more traffic and generate more leads. You get a much better return on investment with a high-quality site with great design and engaging content because it will build your online reputation and build trust with your visitors.
If you have a low quality or template site that is hard to navigate and doesn't have a lot of features, your audience won't want to visit it and you will be missing out on potential revenue.
So let's say you are an estate agent and your average transaction runs up into the hundreds of thousands of pounds. In option 1, you use a website builder and pay nothing for your site. In option 2 you pay a design agency £5,000 for a high-quality, bespoke website. Which is better value?
Option 1 may seem like it doesn't cost anything, but you have to account for your employee's time to learn the system and build the site which could easily run into the thousands of pounds. On top of this, you'll be limited to what the platform can do 'out-of-the-box' unless you have a developer in your team.
In option 2 you need to account for the business you have won with the site that you wouldn't have got with option 1. In just one or two leads the site will have paid for itself and even from the get-go it works out at better value to use a website designer.
Transferring files
If you use a website builder and then want to transfer your site to a new server you're going to run into a number of issues. Services like Wix are built using their own specialised system which makes migrating their files almost impossible. Chances are that you'll just have to start over again, as the time it would take to figure out the migration will likely be longer than building a whole new website.
Web builders like Weebly may let you transfer some files but they also have their own native systems so things like shops and forums (critical parts of your site) will not be able to be transferred and you'll lose valuable data, meaning you will have to start again from scratch.
Using a web designer means you'll never run into this issue, you can either host the site yourself or on the design agencies server. These will be standard systems and mean it will be easy for you to transfer files from one server to another. Just make sure they are using an open platform such as WordPress (constantly evolving with thousands of extensions), not their own custom, made CMS system.
A website builder might seem like a good idea at first but as your business and traffic increases, it won't be able to meet the demand you will have. You will likely need faster and specialist features that designers can easily add but that are difficult to come by on web builders.
In the long run, it's better to start your site with a designer as you will eventually need one to help with growing demand and they will have to start with a new site, because it's often too difficult to transfer sites from website builders.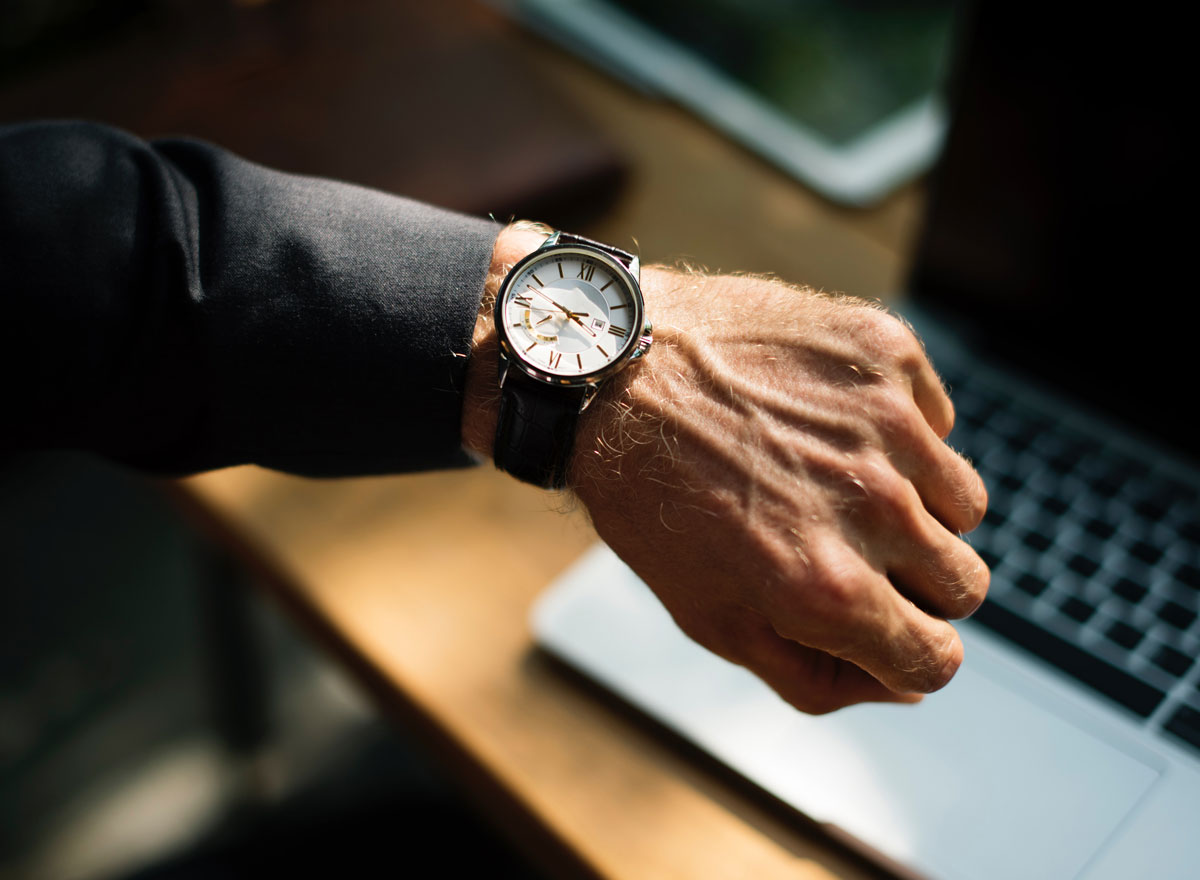 Time intensive
Using a website builder means you have to do everything yourself – this includes you or one of your employees learning how to use the specific system that the builder you chose operates on, as well as time to build the site.
What's your time worth to you? As a business owner, you could better spend it doing what you do best – running your business. It can take a lot of hours to learn how to use these unfamiliar systems, especially for those who aren't particularly tech-savvy. This time is not only time that your website is not up and running but time you or your employees could put to better use with tasks that you are skilled at and that you hired them for.
Website designers are professionals, they know their trade and in the time it takes you to build a generic, template, low quality 'free' site they could build a high quality bespoke, well-designed site with loads of helpful features for your business.
If you calculate your hourly rate times the hours saved by not having to learn how to use a website builder, you're probably most of the way to paying for a professionally built site already.
Poor design
While website builders can make sites look okay, none of them look great. You never go to a site built with a tool like Wix and think 'Wow! That's an amazing site.'
The lack of creativity and design knowledge means your site will probably be uninspiring, causing visitors to forget you soon after they've left.
A website designer will build you a site that captures your audience's attention, answers their questions and forces them to engage with your business so they will come back time and time again.
Generic
According to Iron Paper, 48% of people think a website's design is the number one factor in deciding the credibility of a business. With website builders, your design will come from a generic template, meaning that hundreds of thousands of other sites out there will look exactly the same.
Your customers will pick up on this diminishing your legitimacy. Customers know that business that can't spend more than £20 on their brand probably shouldn't be trusted as they appear spammy and without the confidence that their business is worth investing in. Go with a cheap option and you will get cheap results.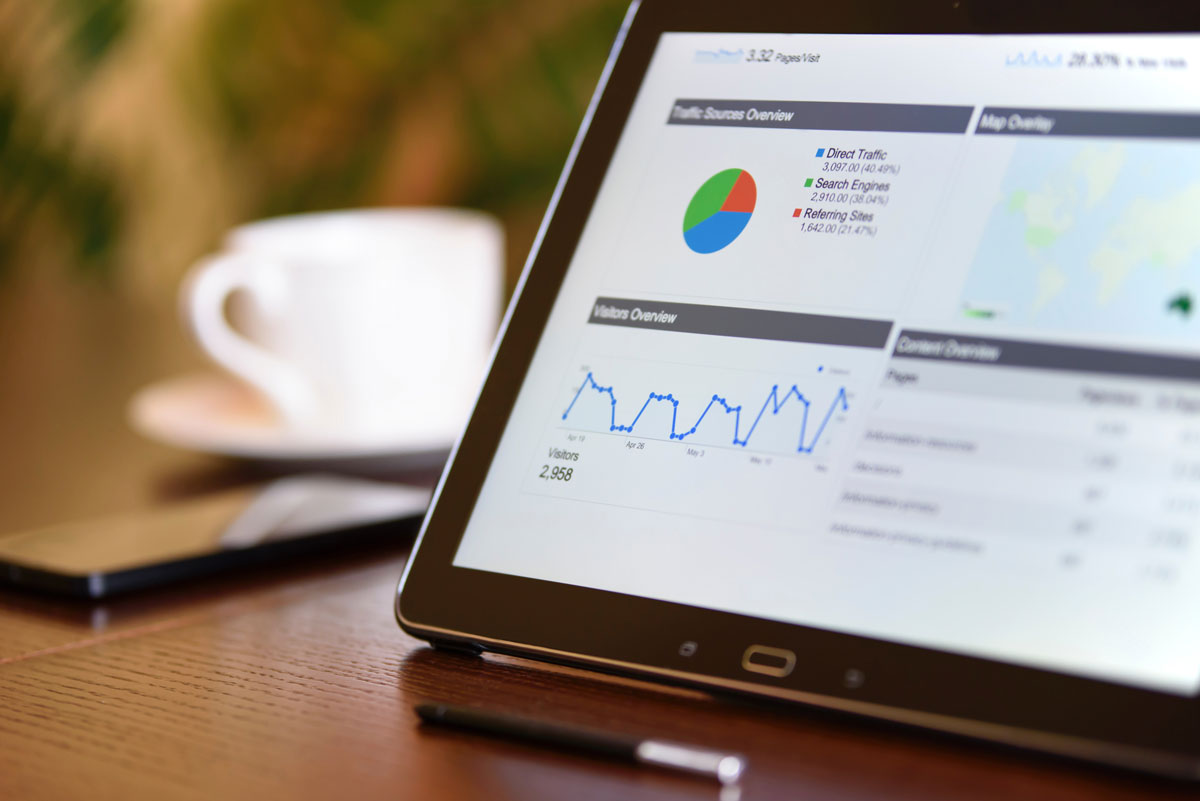 Poor SEO
Here's a secret the website builders don't let you in on – most of them have terrible Search Engine Optimisation (SEO). Website builders build sites through a jumble of messy code that is poorly structured and hard for search engines to interpret. As you don't have control over the code, you can't optimise it yourself for SEO and/or local search, making it hard for your site to rank for search terms relevant to your business.
Who should use a website builder?
You would think from the way this article has been going that we would say that everyone should hire a web designer. Well, that's not the case, not all websites need a professional to set them up and for a lot of people, it could be the completely wrong move.
Hobbyist
If you want to set up a website about your hobby, looking to share your passion with others, and are not intending to monetise your site then you probably don't need to hire a web designer.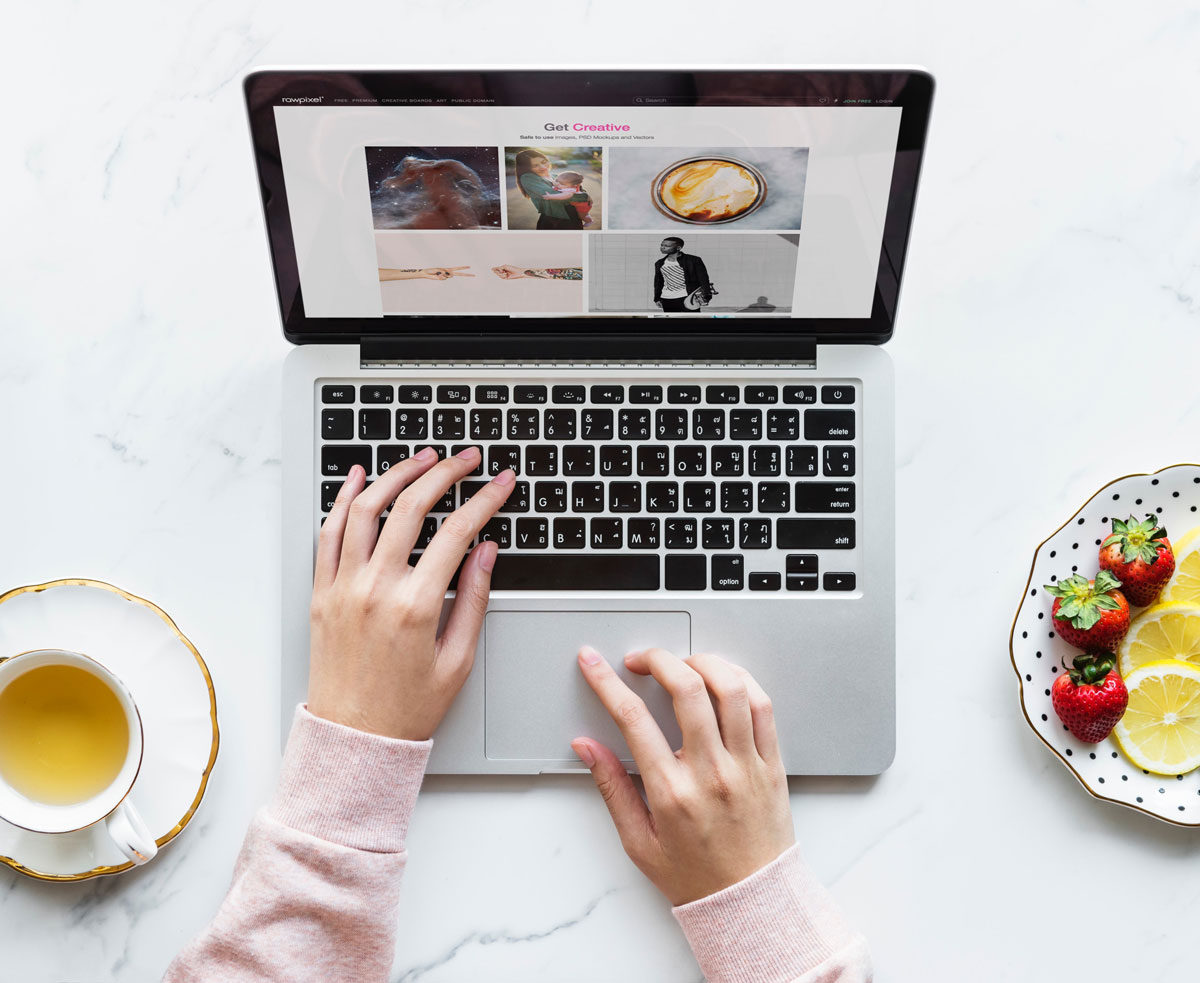 Blogger
If you're just starting a blog and don't have an audience, then there is no need for you to start with a professional website design. If you have a successful blog that you use for your job on the other hand then hiring a website designer is the way to go.
Who should use a website designer?
Local businesses
Do you own a local business? Having a professionally designed website can mean that you are optimised for local SEO, giving you a chance to get ahead of your competitors, building brand awareness and generating more traffic to your site.
If your business already makes most of its transactions through customers doing online searches, you could be damaging your reputation and chance of generating leads by having a poorly built site.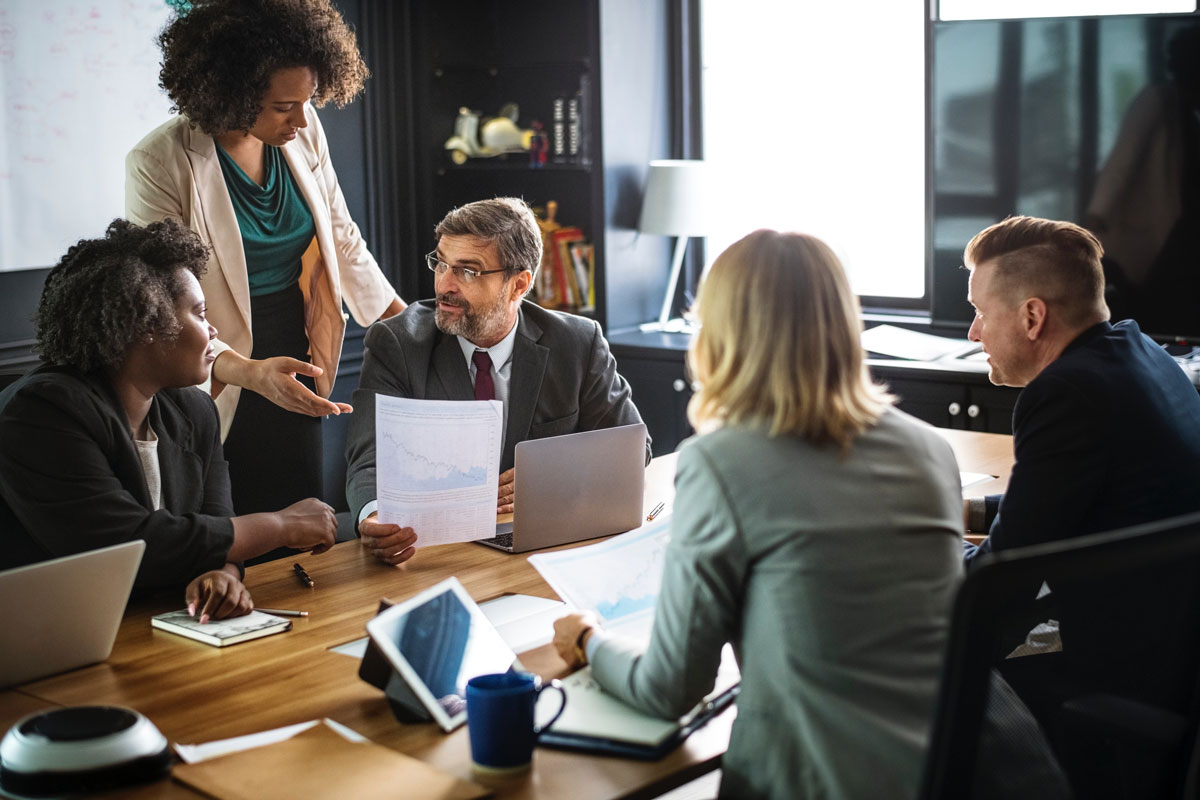 Enterprise businesses
It's safe to say if you have an enterprise business that is generating large sums of money then your customers will be expecting you to have a professionally designed website. At enterprise level you will be missing an opportunity by not having a well-designed site, as a poor site will mean you won't be reaching new audiences and it could possibly erode trust with the customer you already have.
Entrepreneurs
If you are an entrepreneur setting up your own business, a consultant, a lawyer, an accountant or any other solo business owner that provides a service to your clients then you will want to put your best foot forward with a well-designed website.
Unlike bigger companies who can establish a business reputation, your business is just you, and you need to have a website that sells you in the best light possible. A poorly designed site means that many people won't take you seriously or think that you are not committed to your work.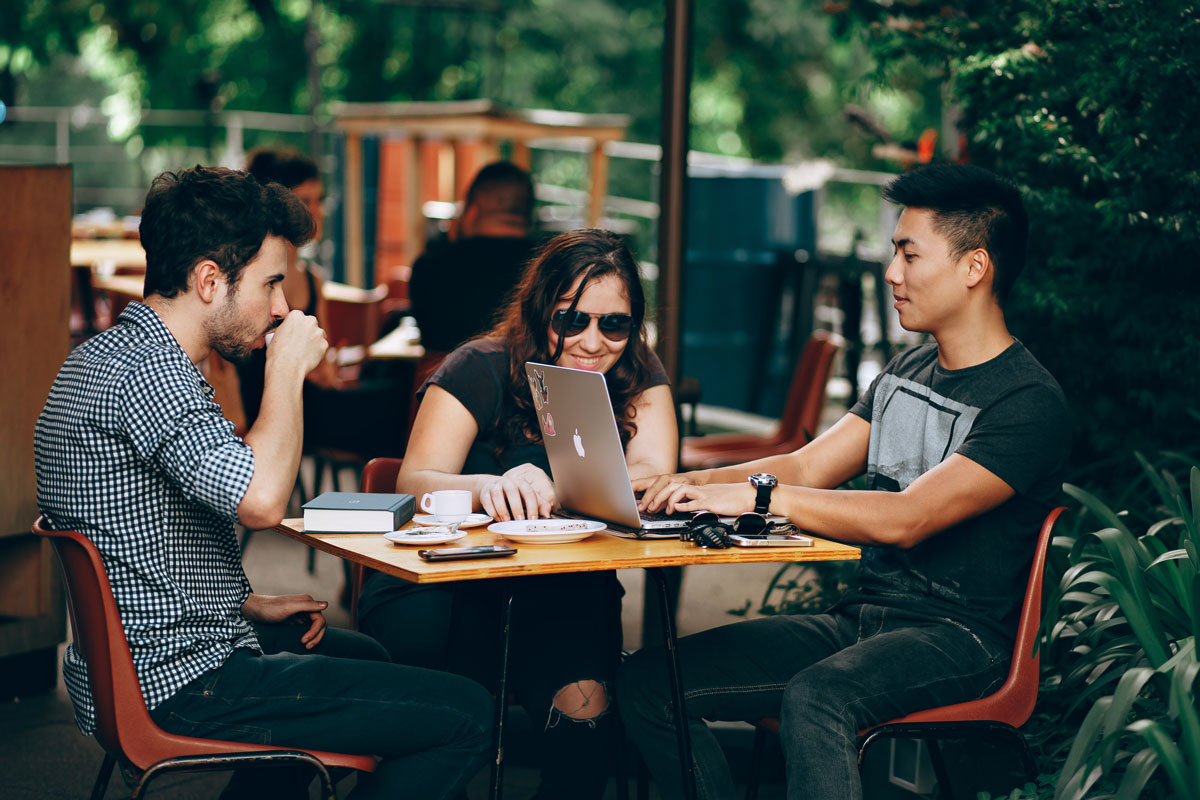 Startups
The aim of you starting your own company is probably to do well and grow it as quick as possible, and a great website is often what separates startups that are a success and startups that fail.
In the beginning, you might not have a lot of capital and it may, therefore, be tempting to save some cash by using a website builder.
But startups that are planning for the long-term and expect to be in business 5 years from now, know that to keep customers happy and meet their demand, they need a more robust and superior site to the ones offered by website builders.