Whether you are a brand new start-up or an established business, understanding your brand's signature style helps you ensure that all of the communications coming out of your company stay on message.
Why is it important to know your brand's style?
Each brand needs to know its values and goals to understand what signature style it should go for. A bank or solicitors would want to be trusted and established, while a children's toy brand would want to be fun and creative.
Prevent miscommunication
Knowing your brands style can stop any uncomfortable moments and miscommunications by making sure that you and all the staff in your business understand what your key message is. This, in turn, helps you build trust with customers and makes you more memorable.
Stay consistent
Once you work out what your brand style is; stick with it – this ensures that everything your company does will stay consistent and on message. If a company puts out marketing material with two conflicting messages, you wouldn't know which one is correct, which makes you lose faith in a company and start to distrust it. By staying consistent, you will build long and lasting relationships with the right audience who your message resonates with.
Recognisable
Consistency allows you to be immediately identifiable. Building a recognisable brand takes time and work, but all recognisable brands have one thing in common – they stay on message. They know who their audience is and stays relatable to them rather than trying to appeal to everyone.
How do you find your brand style?
The idea of finding your brands style from the offset can be a bit overwhelming. You have to clearly outline who your brand is, what you want to achieve and how you can effectively communicate with your target audience.
But where do you start? There are some fundamental questions you should ask yourself when establishing your brand style:
What are your brands values?
What drove you to create your business? What problem are you trying to solve? Understanding and clearly outlining your brands mission and values will help you discover what audience you are targeting, what makes you unique and why you are passionate about what you do.
Who is my target audience?
What kind of people will want to buy your product or service? Characterising your audience is essential for establishing a brand style. Without knowing who you are marketing to, you don't know what they want and what type of branding would appeal to them.
The more specific you can get, the better. Use any data you have on current customers or if you are a startup, your competitor's customers. Build buyer personas to identify your customers wants and needs and also to gain an understanding of where on the web they spend time.
Think about what kind of voice would resonate best with your core base and then create that voice and stick with it. Establish a brand guideline so that everyone within your company understands what style and tone you are going for – this will save time and ensure that things are done right first time around.
What are your brand style words?
When deciding on what style you want your brand to go with you should pick out some keywords that describe your brands personality. They should unmistakably describe your business and help you focus your future intentions and the direction you want your company to take.
Examples of brand style words:
Classic
Modern
Feminine
Masculine
Innovative
Fun
Serious
Tough
Witty
Quirky
Intellectual
Liberal
Rebellious
Knowing how you want your brand to be perceived will help you with all future marketing materials. You should always look back to them and ensure any materials that your company puts out, everything from your website to your logo and business cards, matches the tone of your keywords.
Examples of brands with strong brand styles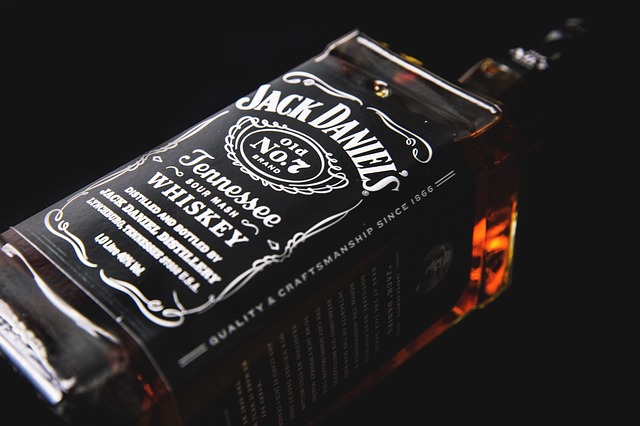 Jack Daniels
Jack Daniels is an icon in American Branding. It's one of the most influential and most enduring brands in America (and of course now worldwide) – and it has done that by staying on message, keeping consistent and understanding what its audience wants.
They understood their goals: To distil a great whiskey that could earn them a good living.
They knew what made them unique: their smooth taste, their whiskey was the first in a long line of new Tennessee Whiskeys.
They remained true to who they were: from 1866 until today when people think of Jack Daniels they think the same things; trusted, southern, masculine, authentic.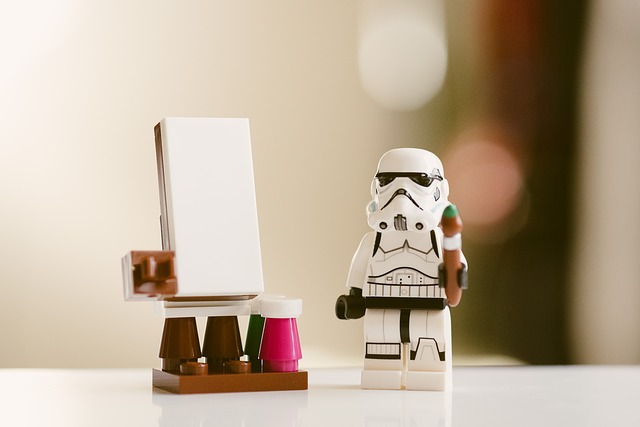 Lego
We could write a whole blog post about Lego's branding – the logo has fundamentally not changed since 1973 and has stood the test of time since. How such a simple concept of interlocking bricks has transcended into Hollywood movies – both their own 'block'buster, as well as collaborations with DC Comics. The overarching brand themes? Creativity, Imagination, Learning, Fun and Quality. And it has stuck to them rigidly to great effect.
Named "Toy of the Century" by both Fortune magazine and the British Association of Toy Retailers, the brand is familiar globally, has entered many popular franchises such as Star Wars and pretty much every major landmark and celebrity has had a Lego version. A truly universal brand, for children and adults the world over.
Without having a strong brand and a thorough set of brand guidelines it's impossible to keep your branding consistent; which will negatively impact your business and prevent you from connecting with your audience.
If you need help with your branding strategy, design or setting out your brand guidelines get in touch and we can help you create a strong and distinguishable brand.