9 years after creating their last brand, we recently updated Click Travel's logo to be leaner and friendlier, reflecting how their company had changed 
Many business owners and executives believe that a company's brand is just their logo. This is not true. Your company brand is the total of all the interactions your customers have with your company.
A good brand should clearly communicate your company message, and be a powerful marketing tool that helps you connect with customers. As your company and its message evolve over time, you might find that your brand is no longer positively impacting your company. There are several occasions when you should think about rebranding your business. Here are some ways to tell when it's the right time.
You are Growing Your Company
Businesses can grow at a rapid rate. You are probably in a very different place now than when you first branded your company. You may have moved into new spaces, expanded, targeting new audiences or international markets. When this happens it's vital to the success of your business that your brand is still able to connect with both the current customers, as well as the new ones you are targeting.
You may be apprehensive about rebranding for new audiences for fear of alienating the audience you already have. That's a perfectly natural response, but having a thought out rebrand strategy in place can help you address any concerns your current audience may have.
The growth you can see from a rebrand that appeals to a larger audience will far outweigh the small section of customers that you may lose. However, if you keep communication open, publicise your rebrand, and consult your current customers when conducting research for the rebrand, you don't necessarily have to lose any of them at all.  
Geographic Change
Expansion and growth often lead to your business changing geographical markets. What happens when Northampton Finance starts taking on clients from Milton Keynes or East Midlands Interiors start designing kitchens for clients in London?
Regional businesses will have to face a rebrand if they want to expand into new locations. Often this can be more simple than businesses think. A name change is often inevitable but as audiences needs in each location may not vary too much, many promotional materials will only need minimal changes as you update the brand for national markets as much of your messaging will stay the same.  
You Need a New Website
If you have an old flash-based or HTML website, it is time for an update. If your website hasn't undergone an update in a while, chances are that your brand hasn't either. Doing both together can be more convenient for brands, saving time and money.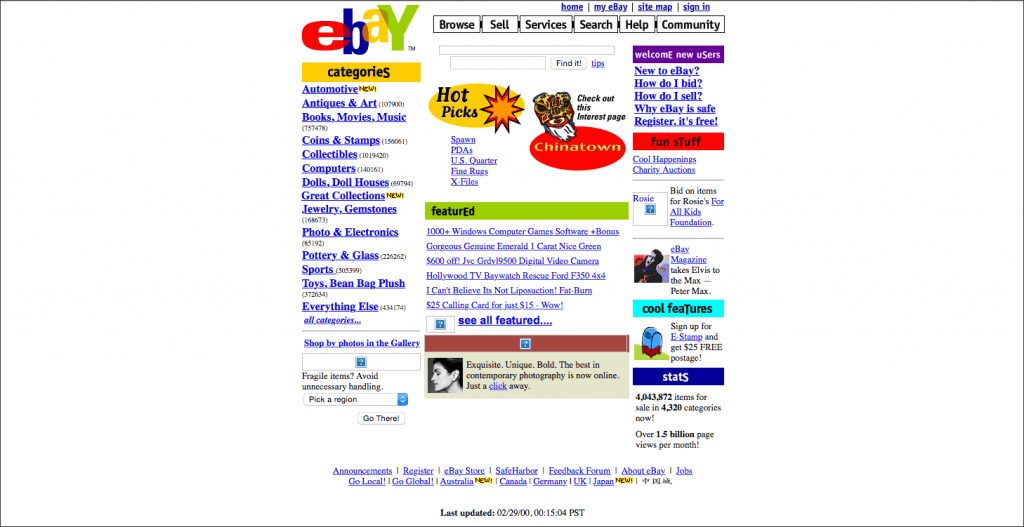 Old HTML eBay website
Your website is the centre of your online presence. If you find yourself embarrassed to point new customers or contacts to your website, it is a clear sign you need to update and rebrand. Rebranding your site is like giving your company a facelift, and can help give you more confidence in your company and to make new industry connections.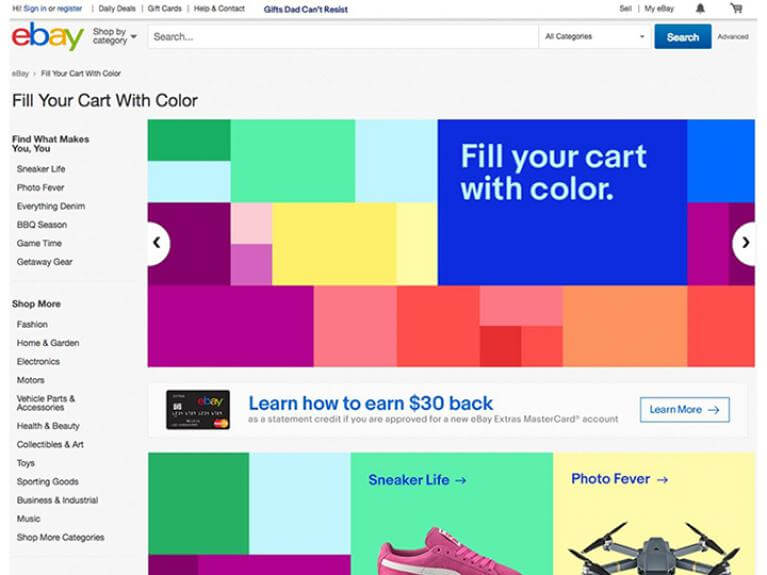 eBay rebrand and new website design
The way your brand looks is one of the first things that people notice about your company. Having an up-to-date website, with modern branding helps present your business as a well-established company. For example, eBay rebranded in 2017 to modernise its image and create a better customer experience.
Launching a New Product or Offering
A rebrand should happen when there is a reason for it. An opportune time to rebrand your company is with a new product launch.
New product launches often require:
Designing web pages around the new product

Messaging for the launch

Introducing the new product to customers

Training your sales team on the new product
The tasks on the above list often need to be done for a rebrand. It may seem like a lot of work to do both at the same time, but in reality, it can save you time, training and money. Launching a new brand and product at the same time can be advantageous to both outcomes. It can often be easier for your customers to embrace your new brand and product when they come hand in hand, rather than educating and introducing them to each one at a time.  
Mergers and Acquisitions
Perhaps your company has undergone a merger or acquisition. In this case, you will need to rebrand the company to align your branding and ensure you don't lose your audience. It's vital to think about how the acquired brand fits into the brand architecture of the company it is merging with. Without the rebrand, your overall message can get confusing and both companies will suffer.
Your Brand Has Become Outdated
Design trends are constantly changing. If you set your business up over 5 years ago, there's a chance that your brand could come across as outdated now. When first launching a business, its easy to get carried away with setting up your brand. You go with styles that are trendy at the time. That comic sans font or 90's flash-based website probably seemed like a really good idea at the moment, but they are not able to stand the test of time.
It's not just small businesses that struggle with this. Even legacy brands like Pepsi have changed their logo/brand numerous times over the years.
Source: bored panda
Look at the 1898 logo in the graphic above, and think about if that was still on a Pepsi can in your local supermarket. Would you want to pick it up? Or, would you think that it was an outdated brand that could not relate to you, and therefore that you would not want to buy their product?
Probably the latter, right? Showing how important it is to keep your brand up to date and relatable for your audience.
Your Current Brand Does Not Set You Apart From Your Competitors
Generic branding hurts your business. If your company name, image, logo, fonts, and colour palette are too similar to all the other businesses in your industry, your brand won't stand out. When your audience thinks about your brand, it will just meld into all of your competitors.
A lack of unique branding makes it hard for your audience to become loyal customers because they see you and your competitors as interchangeable.
Stock images are another part of your brand image that may be harmful to you. When audiences see stock images on a site, they have probably seen them before. Your competitors may use the same images as you in their branded materials, and this also causes your brands to meld into one.
Picking a unique colour is a great way to set yourself apart. In fact, according to Colour Matters, it can improve brand recognition by 80 percent. For example, Ford's blue, Sainsbury's orange, Coke's red, Cadbury's purple.
Having a unique brand that differentiates you from the competition makes you more memorable. Showcase what makes you different and when your audience needs a service you offer, your brand will be the first one that comes to mind. Rather than your competitors whose names all blend into one.
Your Brand Has Become Overly Complicated
Has the messaging of your brand become confusing? Has your business become a mess of different offerings with no clear brand identity? If yes, then it may be time to refocus and rebrand. Create a clear message and unite all aspects of your brand behind it.
The more complex a brand is the less cohesive it is. If your audience doesn't understand what your company is about, you will just be glazed over. Other more focused and clear businesses that have direct messages will start to win over your customers.
You Need to Disassociate With a Negative Image
If your company has developed a negative image, a rebrand can help you break ties with a bad reputation.
A great example of a company that rebranded to distance themselves from bad publicity is Uber. Uber became associated with an increasingly toxic corporate culture during 2018, which tarnished the brand.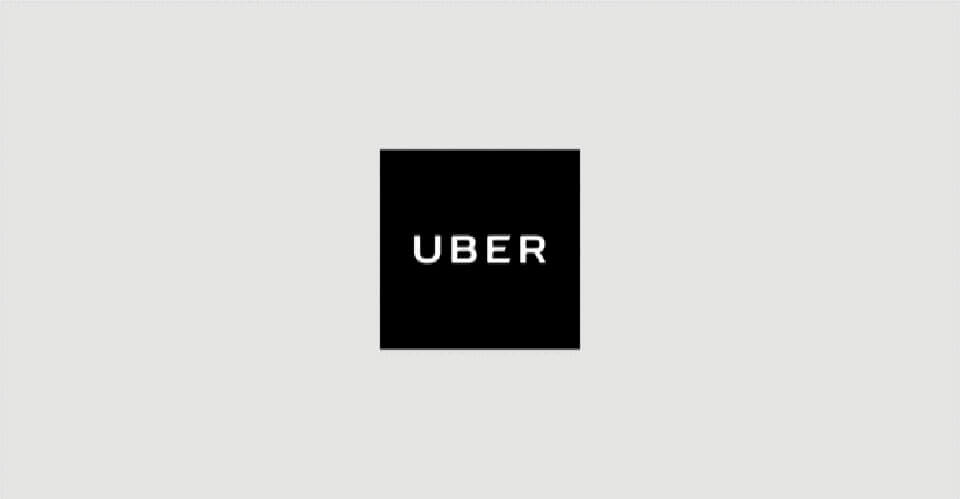 Caption: Old Uber Logo
The previous Uber logo was all caps, imposing and had a masculine aesthetic. It emphasised the negative publicity the brand was going through. When the CEO left, the brand underwent a complete overhaul. To emphasise their new message, new leadership, and commitment to better customer experience, they shook up their current brand. The rebrand included a custom typeface, photography, illustration, and composition system for the layout of advertising and promotional materials.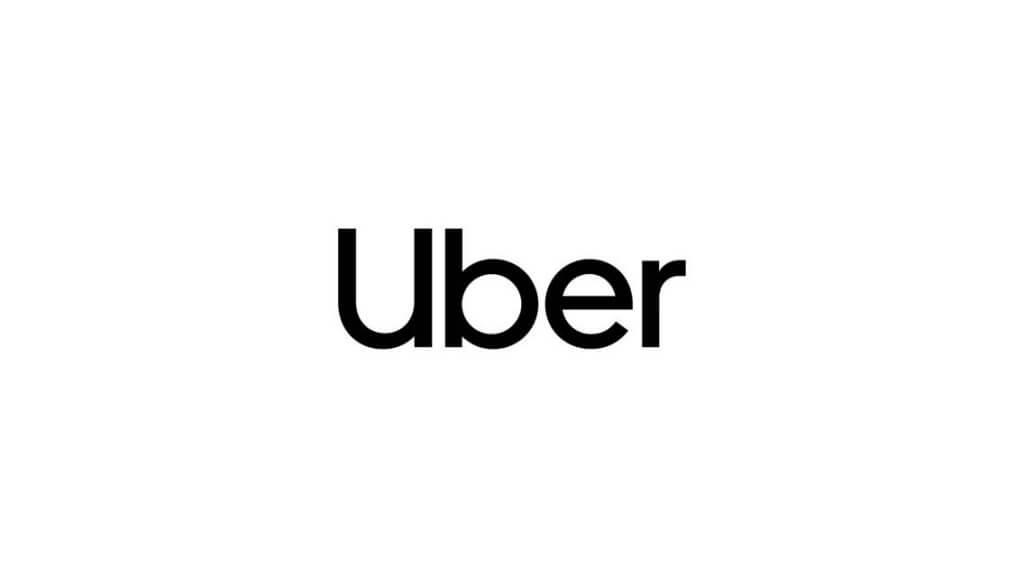 New Uber logo
Shared values account for 64% of brand relationships. Your brand must resonate with your target audience. If your message has got off track or tarnished by a negative image a rebrand is a perfect way to reconnect with your customers.
You Want to Attract Top Talent in Your Industry
Top talent wants to work for top brands. If you aren't able to recruit the calibre of candidates that you are after then your brand could use some work. Your brand might be associated with subpar standards, poor employee retention or low quality.
A rebrand can help you associate your brand as an innovator in your industry. Being a leader in your field, always at the forefront of new research, developments, and trends will make your company more appealing to job candidates.
Creating an Effective Rebrand
A rebrand is a declaration to growing your company. Whether it's through new products, expanding into new markets or committing to better customer service. There are many reasons you can undertake a rebrand, and it's important to go into it with a clear understanding of what those reasons are.
To create a successful rebrand you need to clearly understand your company's mission and values. Know what makes your company special and sets you apart from your competition. You can then approach a design agency to assist you with your rebrand. An agency will help you put a thought out rebrand strategy in place that covers all aspects of your marketing and customer interaction.
Rather than just getting a new logo or name and declaring yourself a new company, it is much more effective to create a strategy that will be executed holistically within the assets you already have.
Change is not always easy but sometimes it is necessary. If you have apprehensive feelings towards your brand, or any of the points in this article have seemed highly relatable to you, it's time to update your brand. The process doesn't need to be as scary as you might think.
If you want to grow your business through great design and a high-quality rebrand, get in touch.