Effortless web design in Northampton
Our websites don't just look great, they perform well too, because we keep
the focus on your customers needs.
Want to start generating more leads?
DeType is a web design agency in Northamptonshire that will create you a site that has the maximum impact on your audience
You don't need a million-pound budget or a full in-house team. We take the resources you have and turn them into a beautiful, high-converting site so you can get back to what you do best – running your business.
We are an experienced team of designers and developers who have been partnering local businesses in Northampton with as well as major brands like London Midland, Warner Chappell Production Music and Lycahealth for the last decade.
"DeType are a dream to work with; they assist with making visions and dreams become reality. Very professional, trustworthy and they know exactly what needs to be done to help take your business to the next level."
"DeType have provided inspiring input into the visual identities of our brands for a number of years now, most recently working with us to create travel.cloud. On this latest project, they created virtually every aspect of the identity, from the logo through to the design of the website and delivered something we are all very proud of."

Web Design
Are you a startup? An established business that wants to establish or improve your online presence? Whatever type of business you have we can produce a creative and tailor-made website design that will help you achieve your business goals, and look good doing it.

Web Development
We develop responsive sites that look great on any screen, whether that's desktop, mobile or tablet. All our websites are developed with the easy to use CMS WordPress, so you can self-manage your content and easily post updates on your site.

UI / UX Design
Need a landing page, web app or mobile app? Well, we design those too. We know that when creating these digital experiences, you have to keep the user in mind. We don't go over the top and fancy, we keep it simple and ensure your users will be able to interact with your digital experience effortlessly.

Web Maintenance
We don't just abandon our customers once their site is up and running, we help them take care of their website over time, knowing that it will need regular updates as their business grows and changes.

Web Hosting
All our sites are hosted on UK servers with 99.9% uptime and 24/7 customer support so you can rest easy knowing that your site is always there when your audience needs it, and in the unlikely event it does go down a team of experts will be there to get it back up ASAP.

SEO
Search Engine Optimisation (SEO) is vital for any business that wants to succeed online. Ranking highly on search engine results pages (SERPS) for keywords relevant to your business will bring relevant and high-quality traffic to your site.
Recent projects
See what's been keeping the DeType team
busy at our Northamptonshire HQ.
Grab your audience's
attention

Did you know that the human attention span is shorter than that of a goldfish?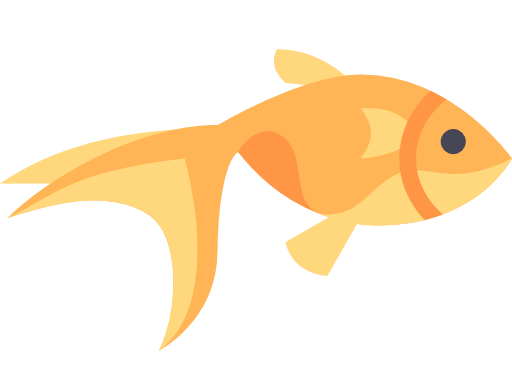 Seconds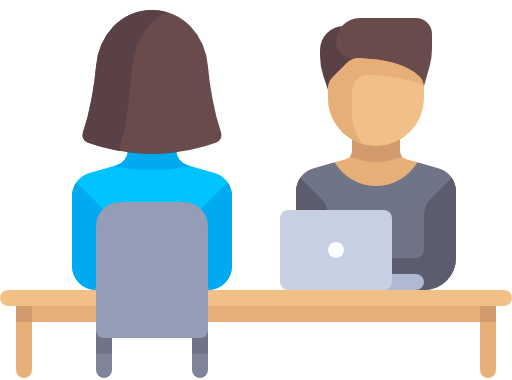 Seconds
Does your website currently seem like it can grab users attention within 8 seconds? If not then you need a new one.
We design all our sites with your customers in mind. By conducting thorough audience research and establishing a relationship with you (our client), we tailor make every site to capture the attention of its audience.
By determining what your customers want and need we use your website to educate them, answer any questions they have and add value on top of the product or service you offer.
We think through every aspect of the design making it eye-catching, using colours and fonts that will appeal to your audience.
But, our designs are not just beautiful, they are useable, kept simple so your customers can easily interact with them and ensure that your website helps you achieve your business goals.
Generate more
leads in less time
Why do you want a website?
Probably to help your business grow in one way or another.
You may want to reach more customers, launch a new product or provide a better service to your current customers.
Whatever your goal, we are here to help you achieve it. We take the time to listen to everything our customers have to say and design and develop their site with established goals in mind.
Whether you want contact form submissions, email sign-ups, online sales or high levels of traffic, we identify ways to help you achieve this.
We establish who the significant visitors to your site are (or are going to be), what they have in common, what their needs are and create a site architecture and design that will speak to those needs.
Using clear call to actions and site navigation we make it clear where your user needs to go on their journey through your site helping push leads further through your sales funnel until they convert.
Start your online transformation today
Ready for your sleek new website, more traffic and converting customers? Drop us a message and tell us a little bit about your business and we will get in touch to get your project underway.
2019-07-04T14:29:20+01:00
We offer the following services:
Web Design – Through website design, social media, and apps, we'll help you spread your message and brand across every channel.
Branding – Create or develop a brand that will engage your customers.
Graphic Design – Develop a brochure, website, package or clothing that carries a clear message at an affordable cost.
Video & Animation – If a picture is worth a thousand words, a movie is worth a million. We can produce videos and animation that will bring your website to life.
User Interface (UI)/ User Experience (UX) – We'll help you simplify your customer's digital experience.
Print – We can design and print flyers, posters, billboards, business cards, and all types of print materials that will support your business message and engage customers.