We've been working with Moxie & Mettle (and sister brand Rustic & Rural) for several years, and relished the opportunity to design and develop their new recruitment website. Based in Bristol but operating nationally, Moxie & Mettle have been running since 2017, but the founders combine over 100 years experience in the recruitment sector.
SERVICES
UI/UX, Web Design & Web Development
With a fresh approach to recruitment, Moxie & Mettle needed a fresh approach to their website – putting their clients at the forefront.
Following initial rounds of creative visuals, we got started with building a bespoke job search module that was additionally structured to aid Google rankings. Over 100 job posts migrated over from their previous website, all formatted to the new look.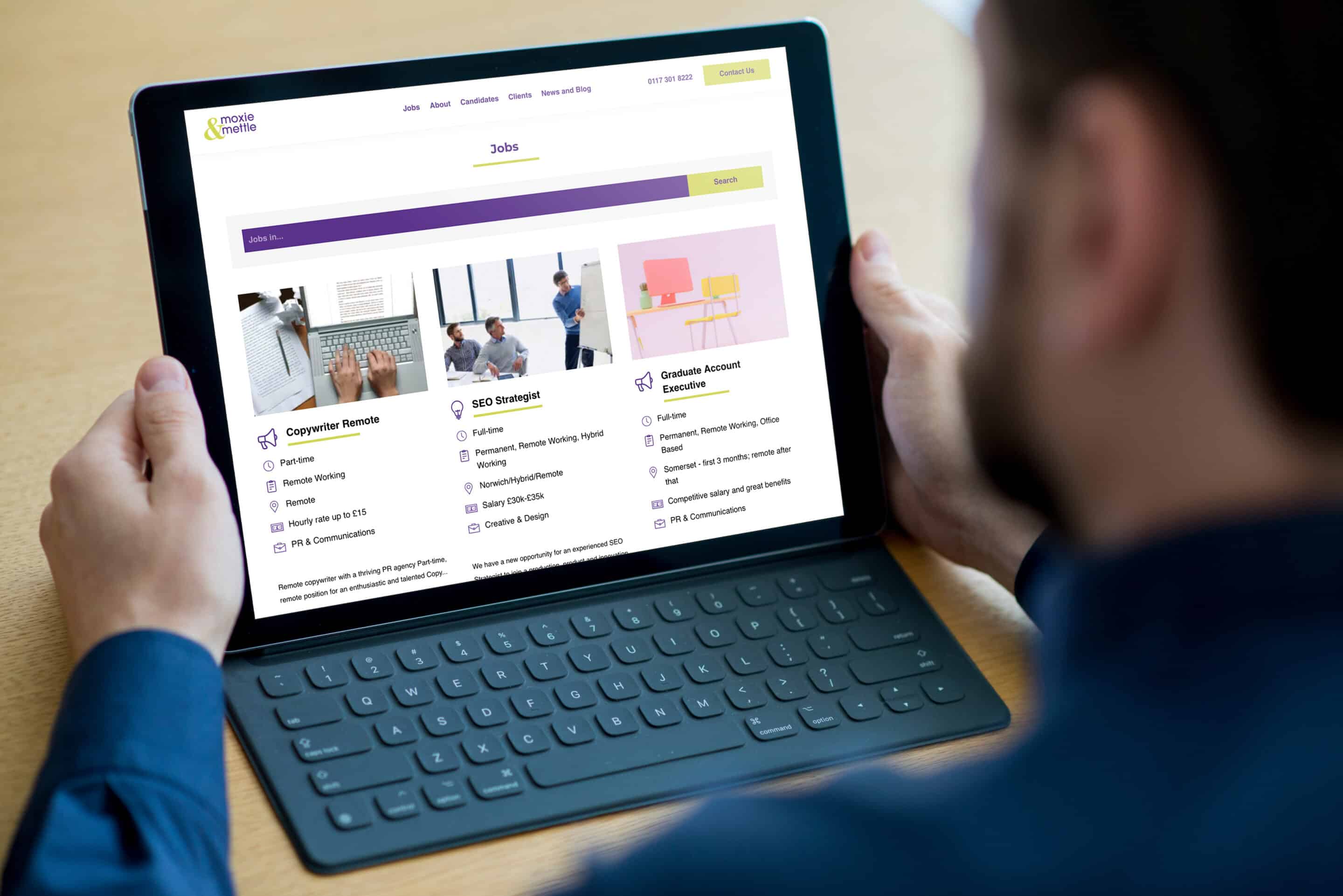 See how we've helped other clients take their business up a gear