April 2022 marks ten years of DeType – we've come a long way from humble beginnings in a loft conversion amongst suitcases – to now a flourishing team of twelve!
A huge thanks to all our clients, suppliers, team members past and present, and our local networks of collaborators who have helped us to reach this milestone. To mark the occasion, we are pledging 10 days of volunteering in the next 12 months to support local charities and causes.
A special thanks to Kim Hughes from Goldings Communications and Eloise Robb and the Alchemy VA team for helping us with this initiative too.
Sam Sayer — founder and director, said:
A lot has changed since I started out from my home office as a solo businessperson 10 years ago, and I feel very proud to have grown DeType to become the innovative, international creative business it is today – with most of that growth taking place in the last three years. I have always been keen to give back, and have recently had the privilege of being welcomed onto the board of trustees at Northants Community Aid who have contributed a lot to small charities over the last few years.

We're now a team of 12 and have long embraced remote working, so whilst our primary efforts will be focused in Northamptonshire, each of the team has the opportunity to make a difference in their local area too. We have decided that between all our team, we will offer 10 days of volunteering to use during 2022 at charities that are making a real difference. It's the year of giving back.

Whether it's help to fundraise, giving our time to work on a particular project, or providing our professional expertise in some capacity, we have made a commitment to ensure that we play a part in supporting organisations that are doing incredible work. We are in an extremely fortunate position to be able to donate our time in this way.
So far: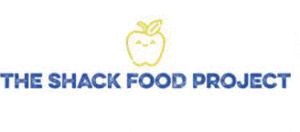 Sam has spent a day volunteering with Shack Food Project in Kettering for their Ukraine appeal and they will have a new website courtesy of DeType soon…!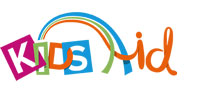 Vikki & Claire will be decorating a sensory room for Kids Aid in their new premises.
A large part of these charities being chosen is down to Sam being welcomed to the board of trustee at Northants Community Aid, who support all the charities we are working with.
How can you help us?
By working with us, of course, you already are! But there are some things you can do support our charitable activities:
Support and share our social posts
Donate whatever you can to Northants Community Aid Collection Pot

For just £25 a month and know you're supporting those charities most in need in Northamptonshire.
In turn, you would receive:-
Significant local networking opportunities.
Use the NCA logo and the logos of the Charities we support.
Regular charity updates and stories from those who benefit.
Opportunity to nominate your particular Cause for funding.
Free Invitation to our Annual Ball.
Find out more about becoming a member of Northants Community Aid
We'll continue to post our updates on social media and newsletters so please keep an eye out and support us where you can.