Artwork, Graphic Design, Print
As part of the 60th anniversary celebrations for the Jaguar D-type, Jaguar Heritage organised a display at the Heritage Motor Centre in Gaydon, near to where Jaguar Landrover is based. Having been in communication with Sam Sayer, DeType's Creative Director (whose grandfather Malcolm designed the C, D and E-type Jaguars) Jaguar Heritage asked us to produce the supporting graphics for the display, listing 60 facts for the 3-year-running Le Mans winning car.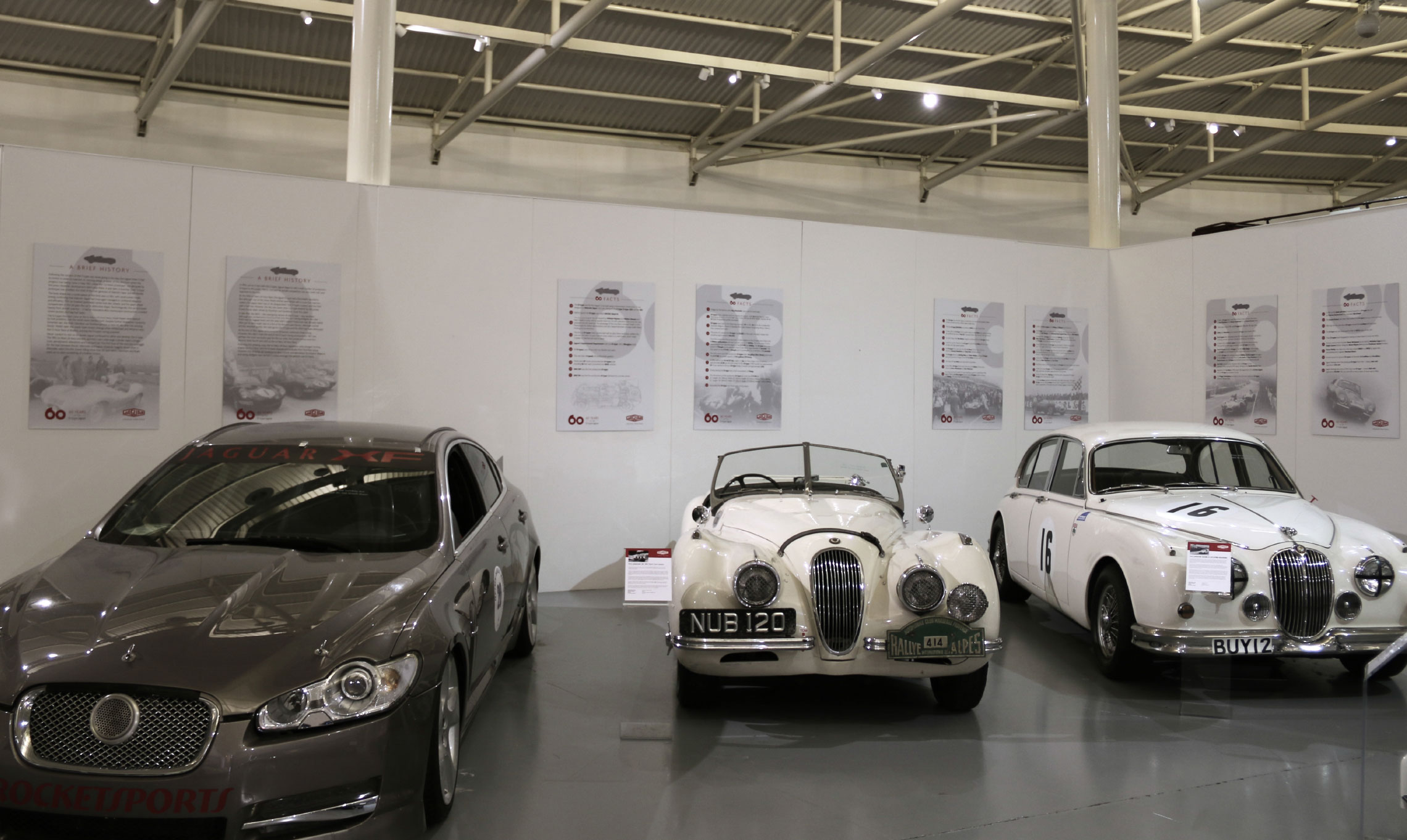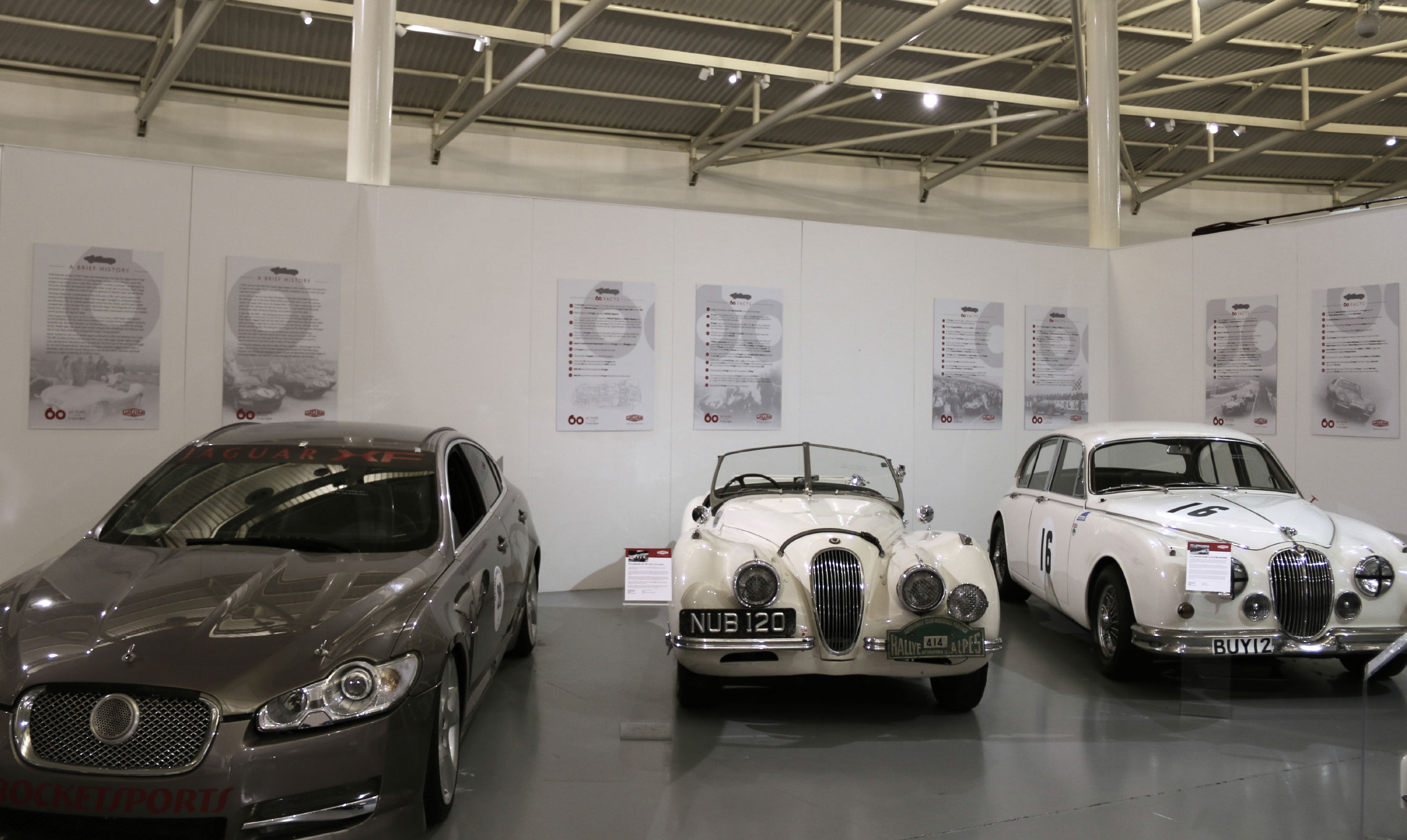 The posters were created using archive pictures of the D-type in action, with a '60′ monogram designed for the celebration (based on the iconic 'fin' that was fitted by some of the racing teams) which was also used up by Jaguar Heritage to use on other celebration merchandise.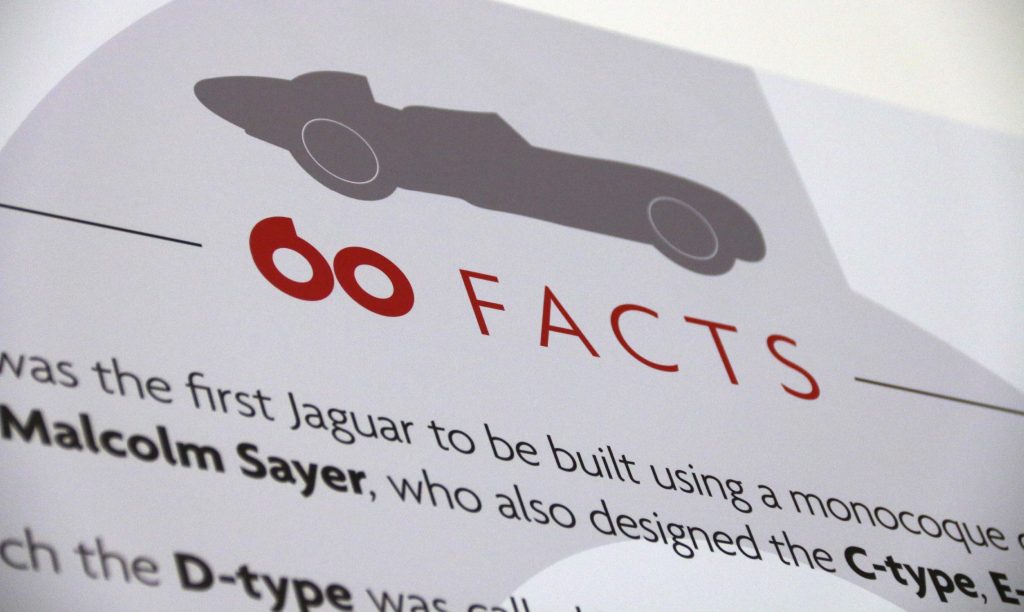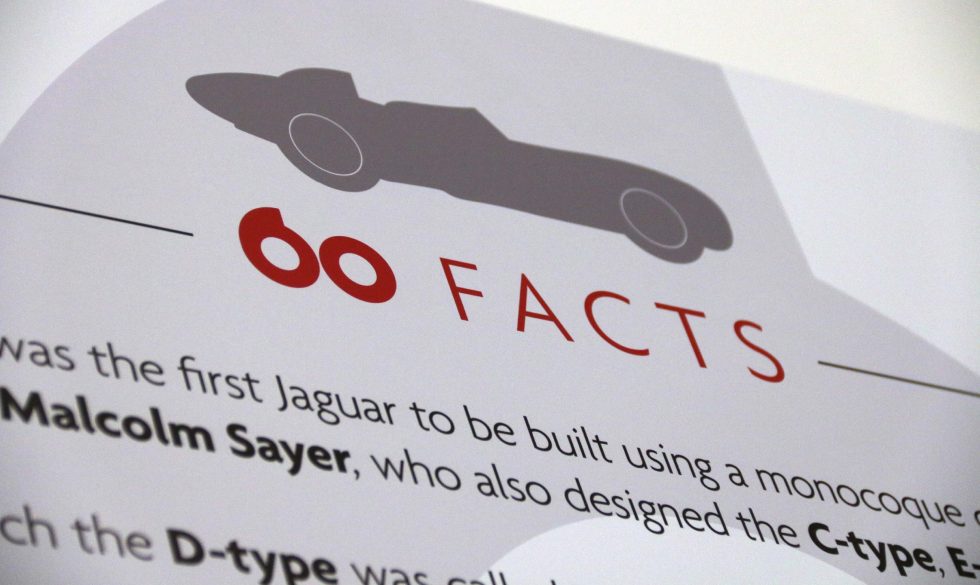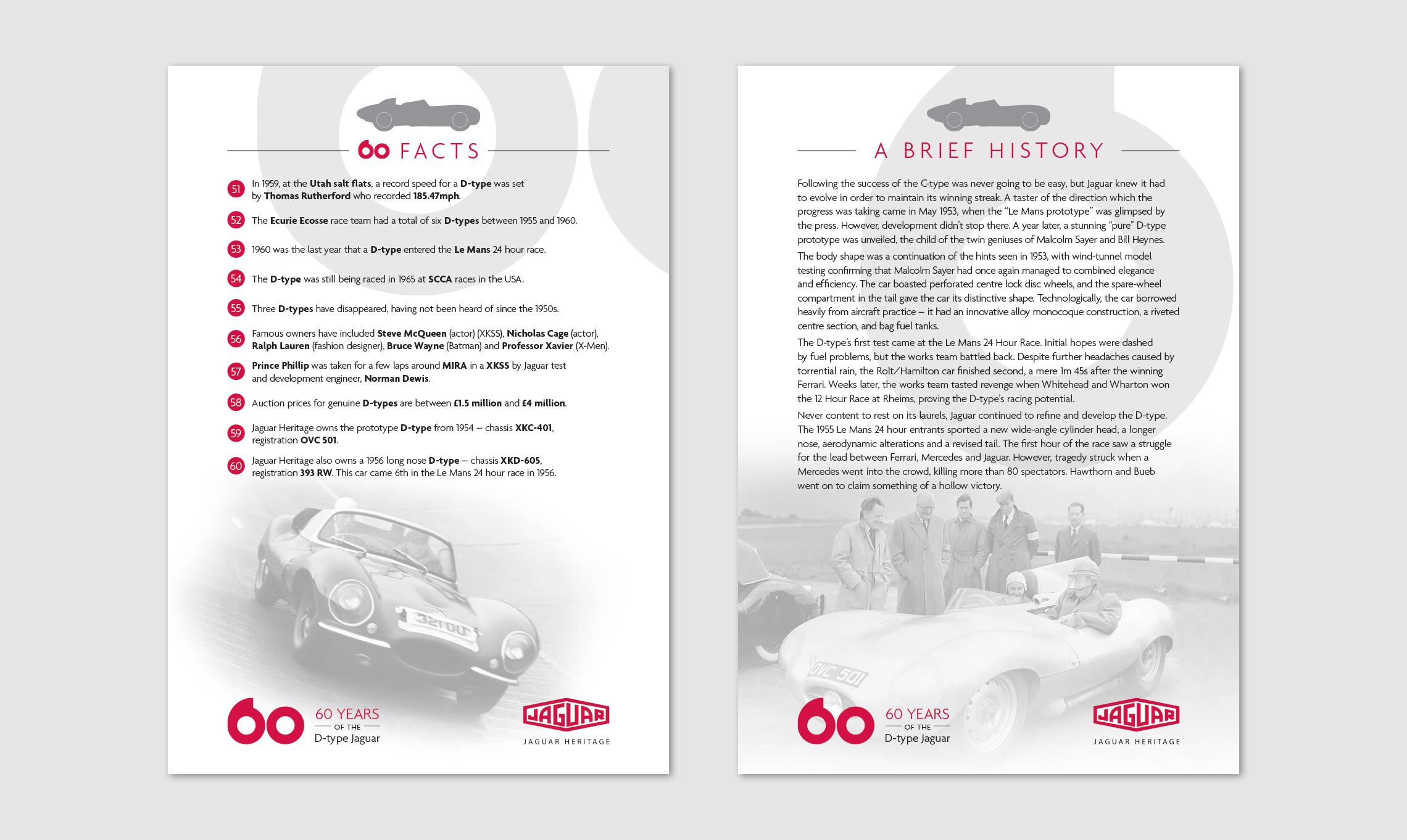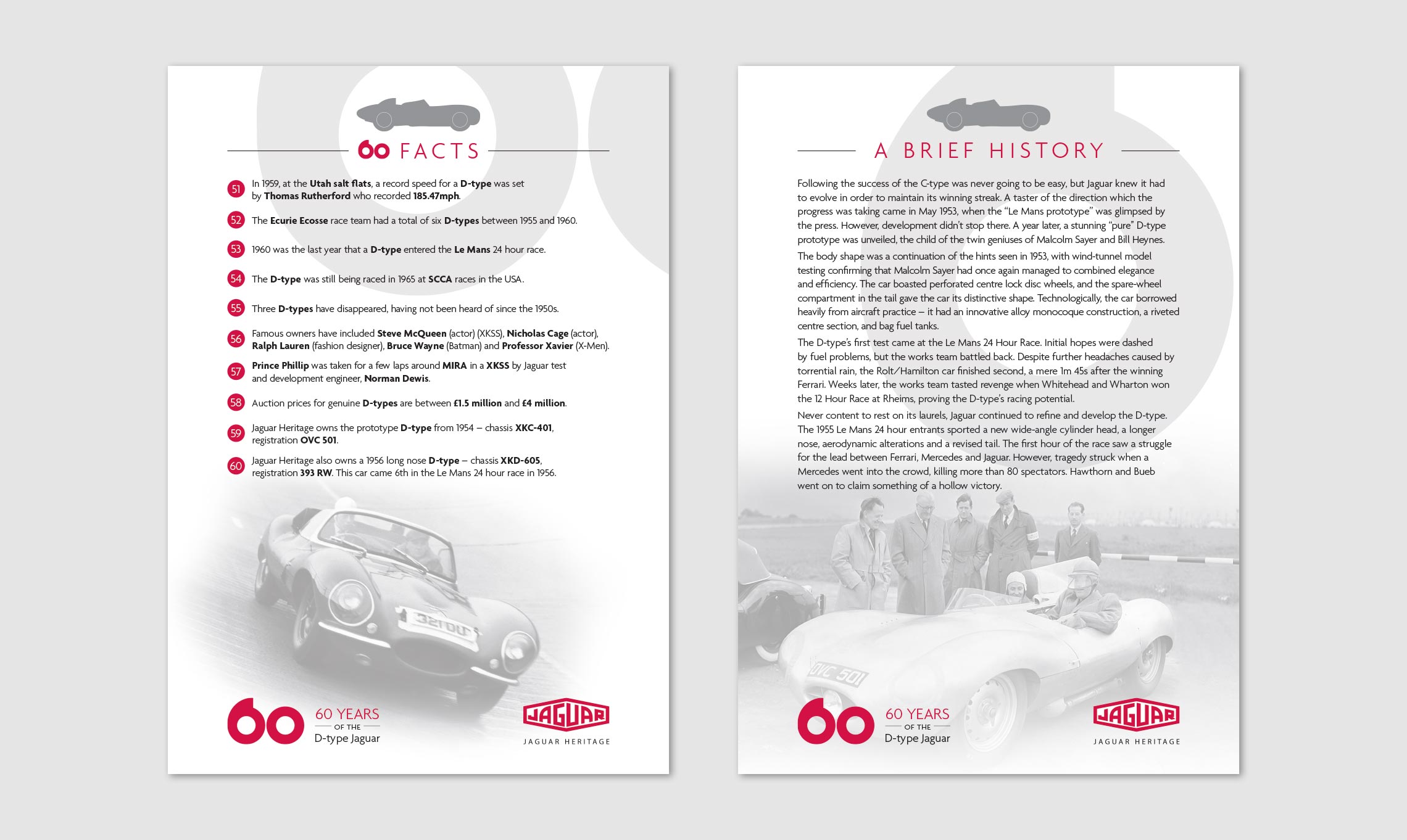 Looking for help with your marketing?