Branding, Graphic Design, Online, Web Design
Starting life as an app for iOS and Android that streams DJ mixes to your device, CruCast had a very simple premise, and it needed some very minimal branding – along with an icon that worked well on the iOS store and stands out in a busy sea of icons on your device home screen.
Now a force to be reckoned with in the Bassline scene and making waves from Croydon to Croatia, CruCast is an internationally recognised brand.
Taking inspiration from the key aspects of the app – traditional dance music mediums (vinyl, CD + digital), wifi and the podcast icon, we crafted them all into one icon, utilising the CC initials from CruCast. A bright screen-based colour palette completes the brand – bright, modern and eye-catching.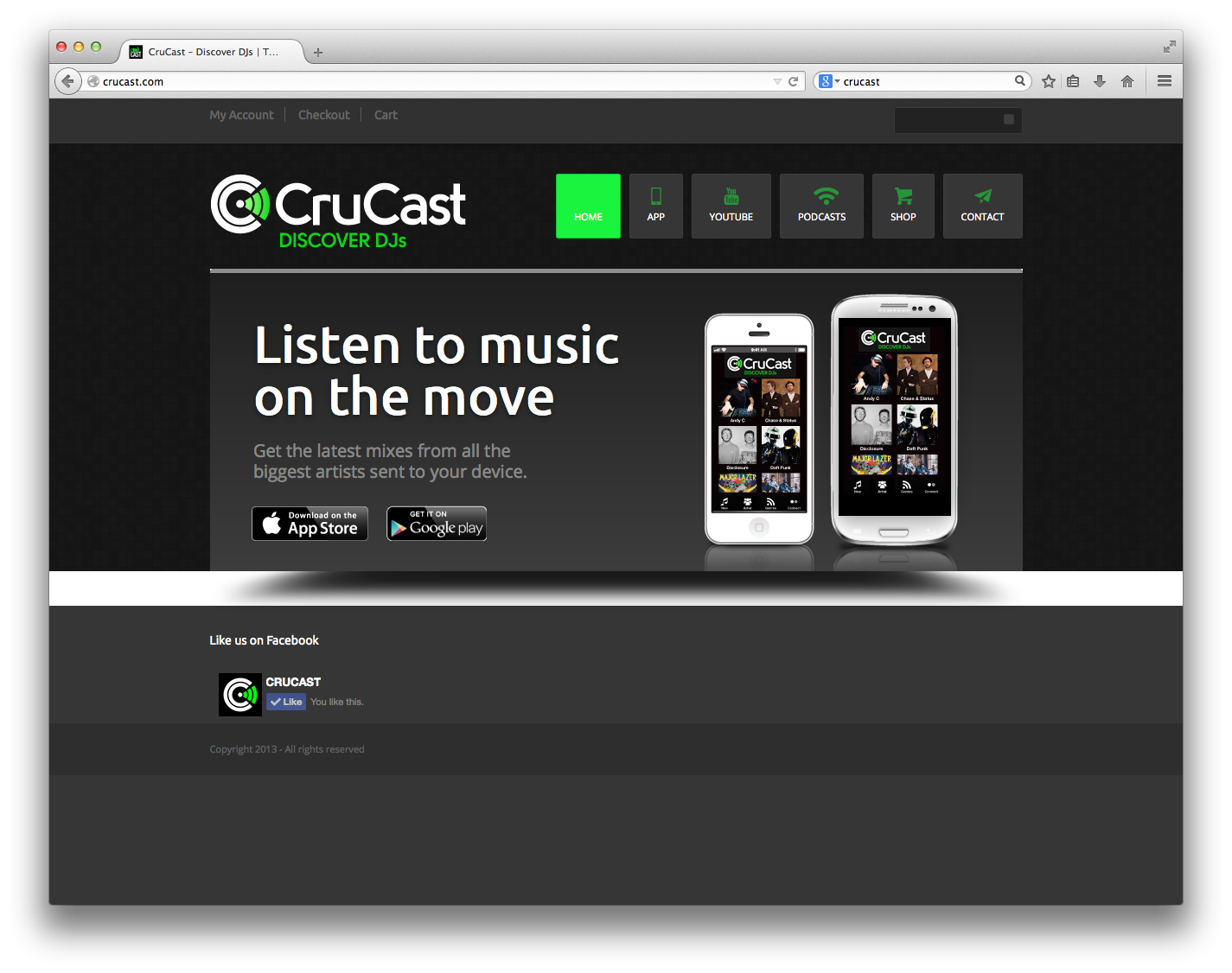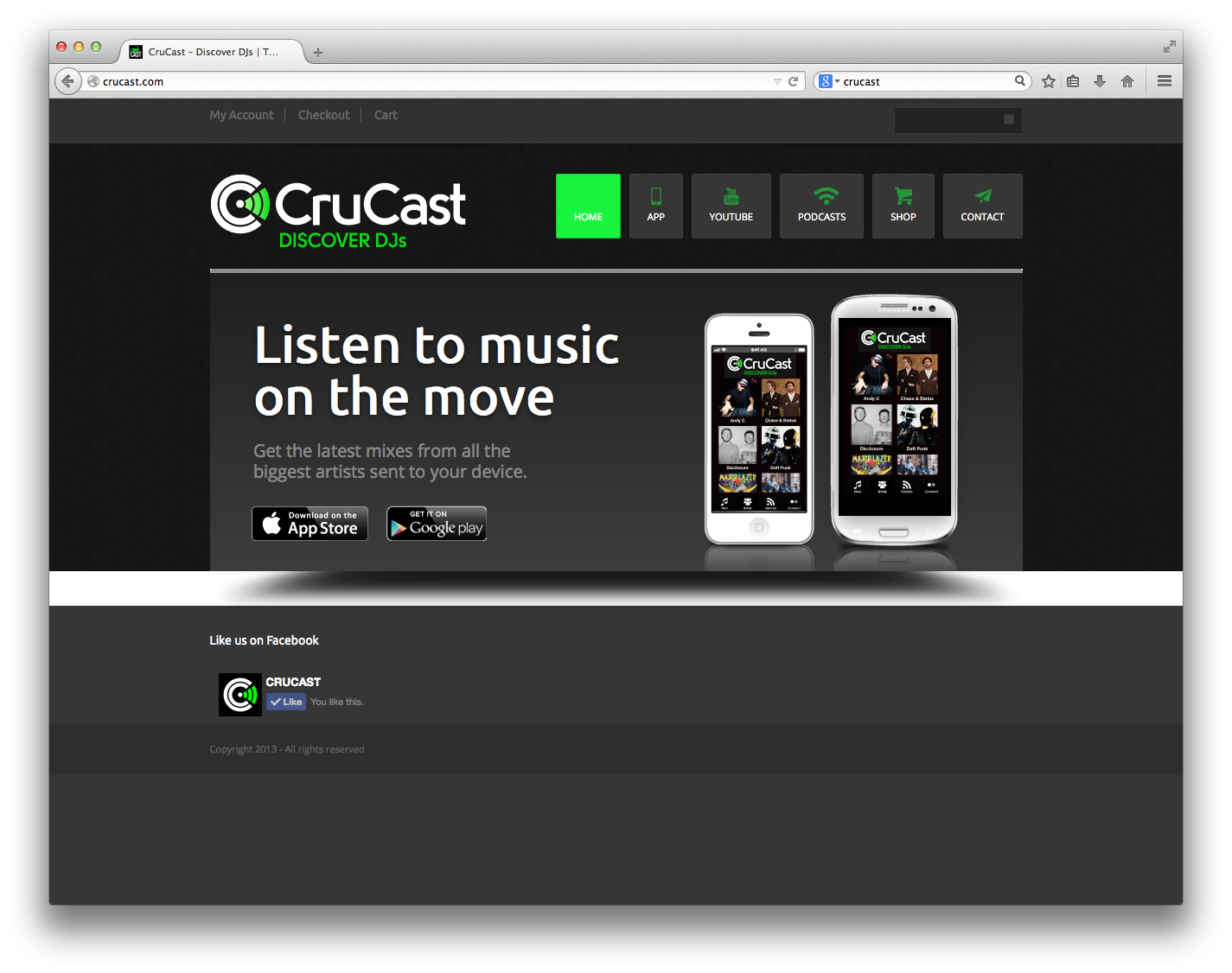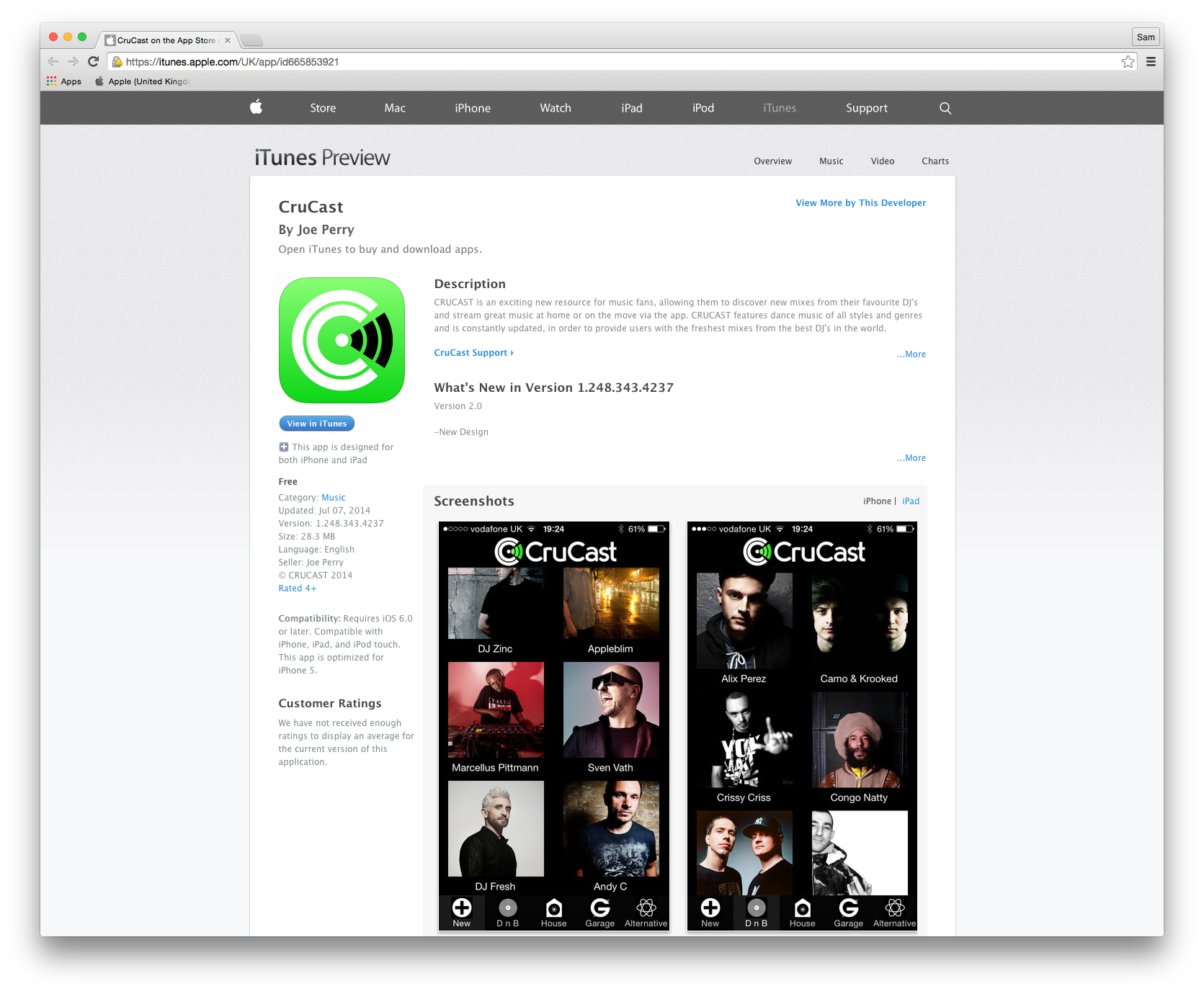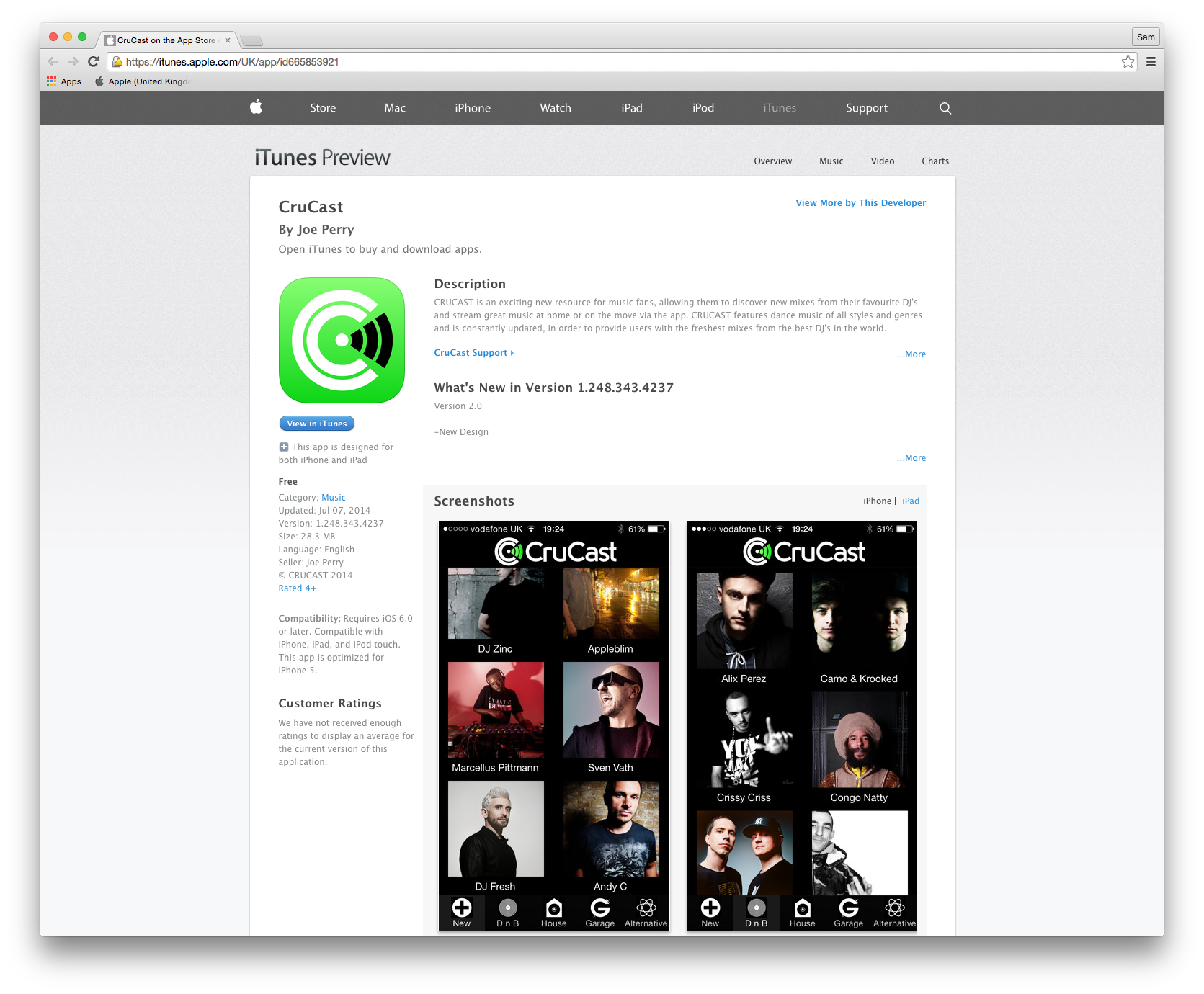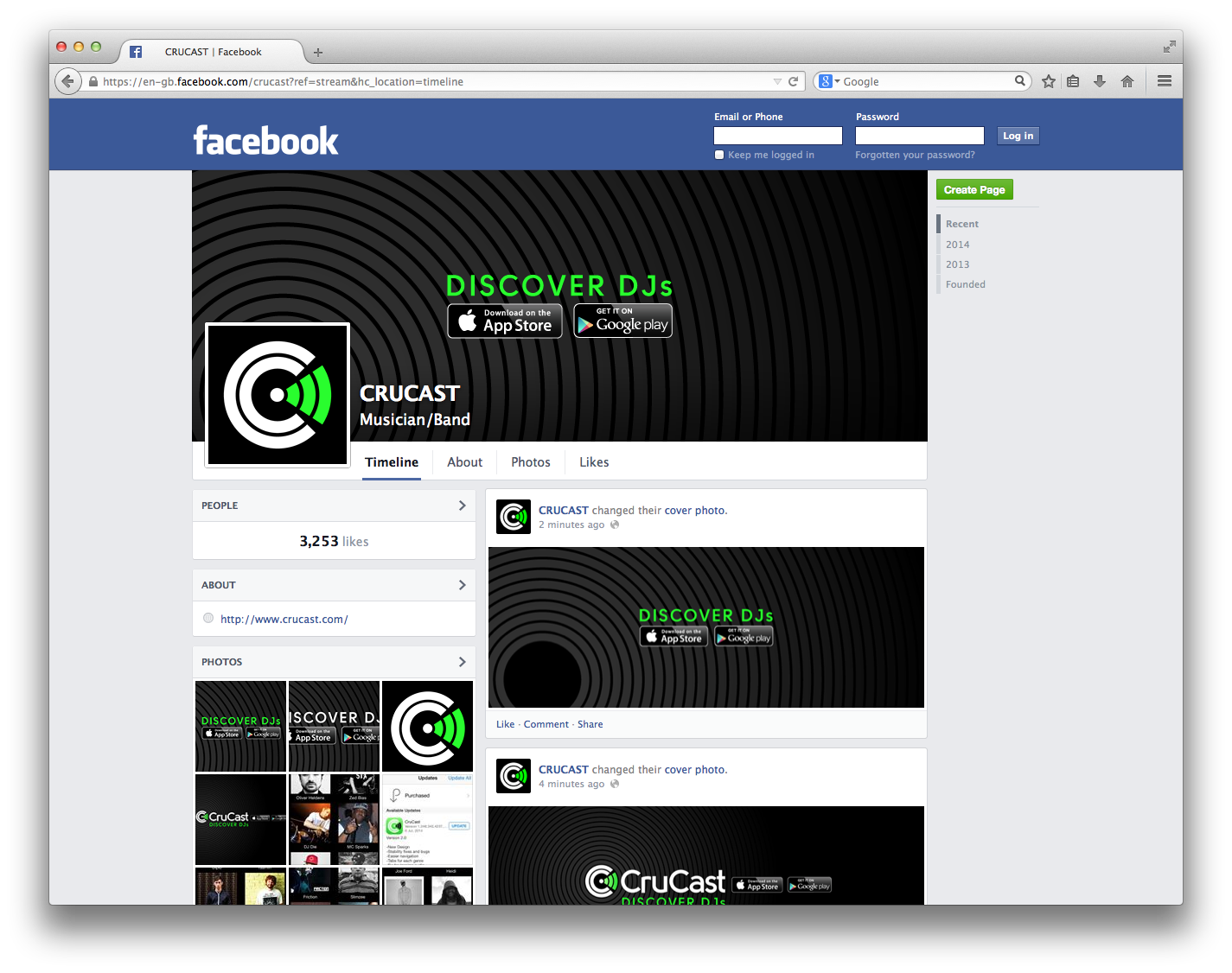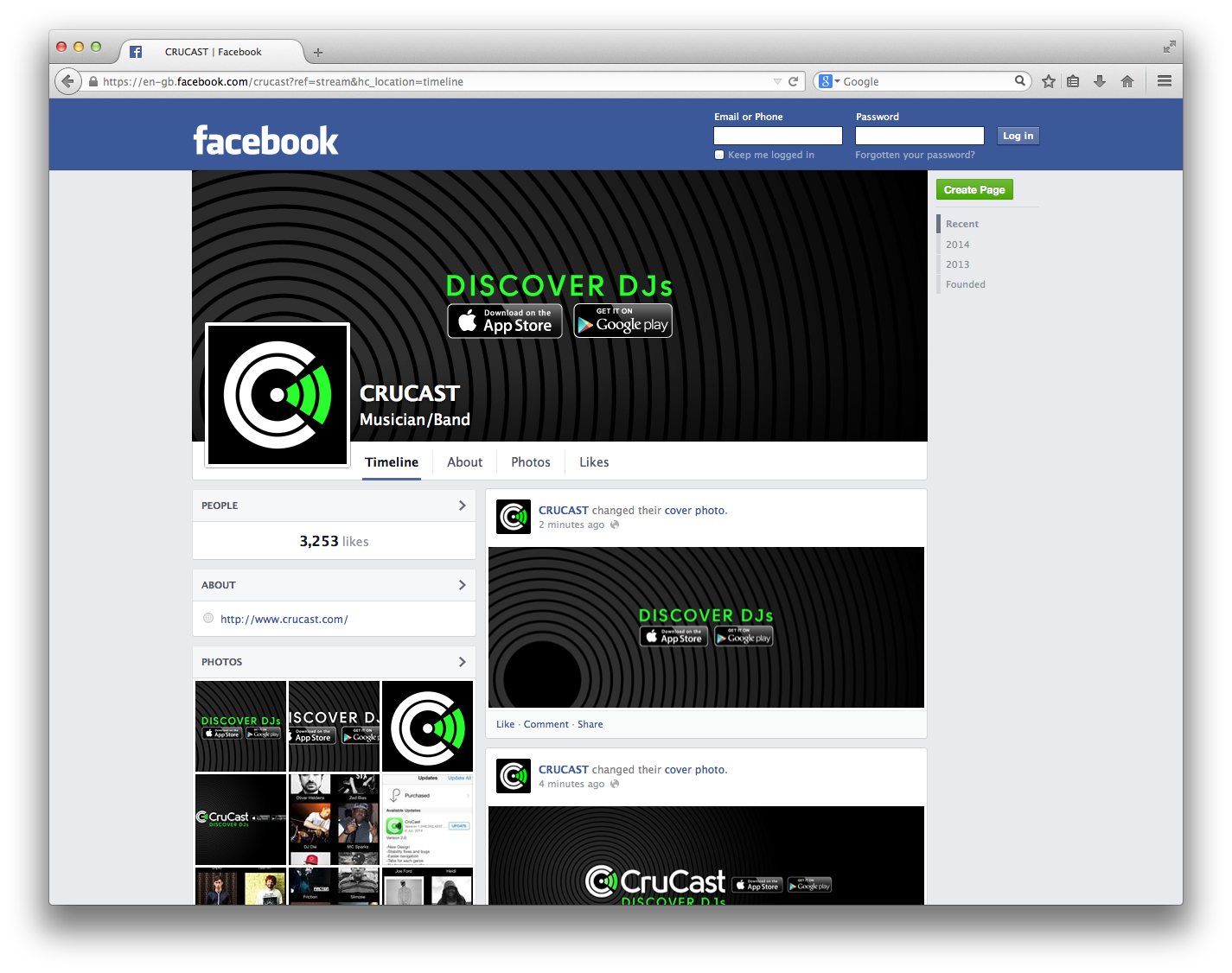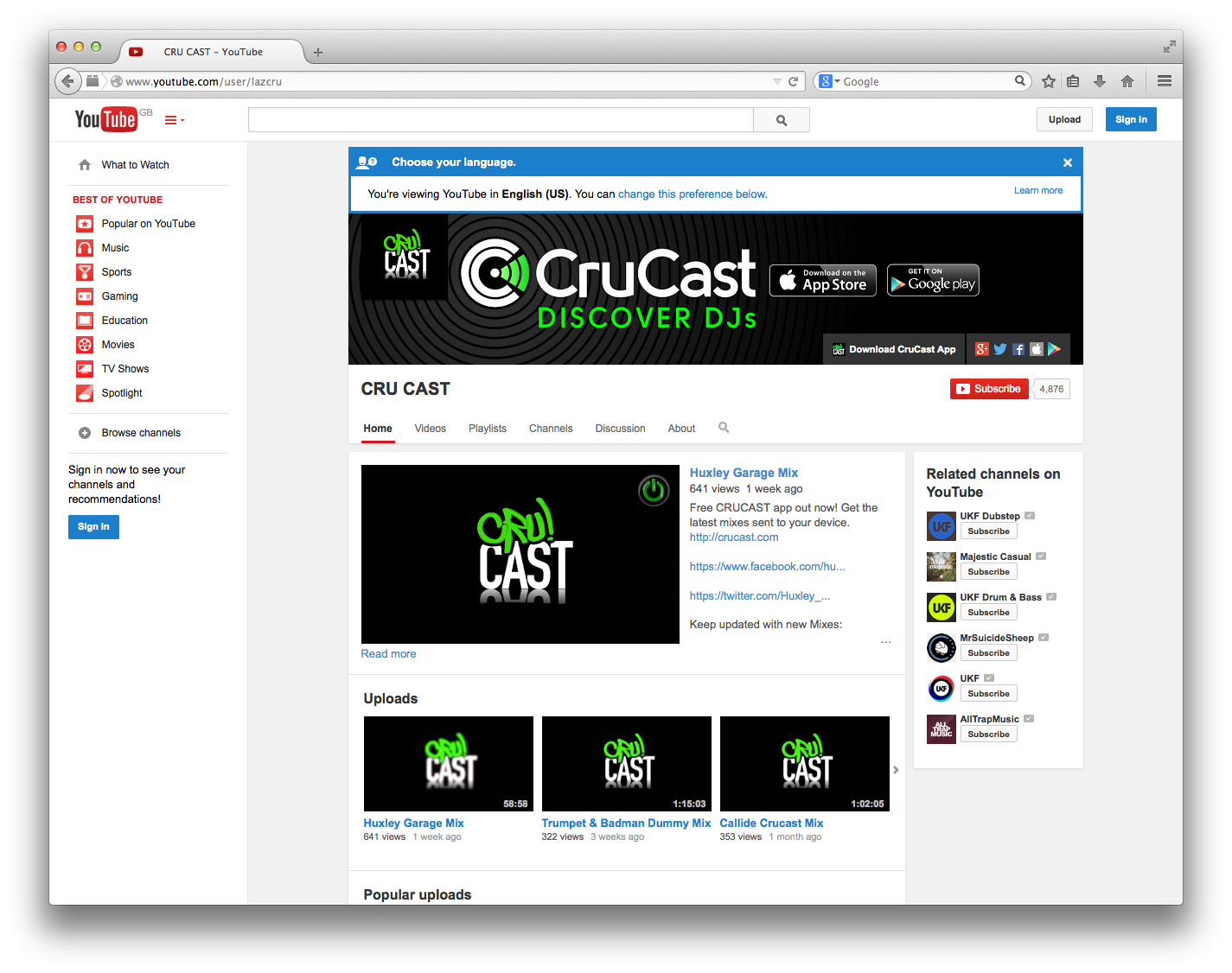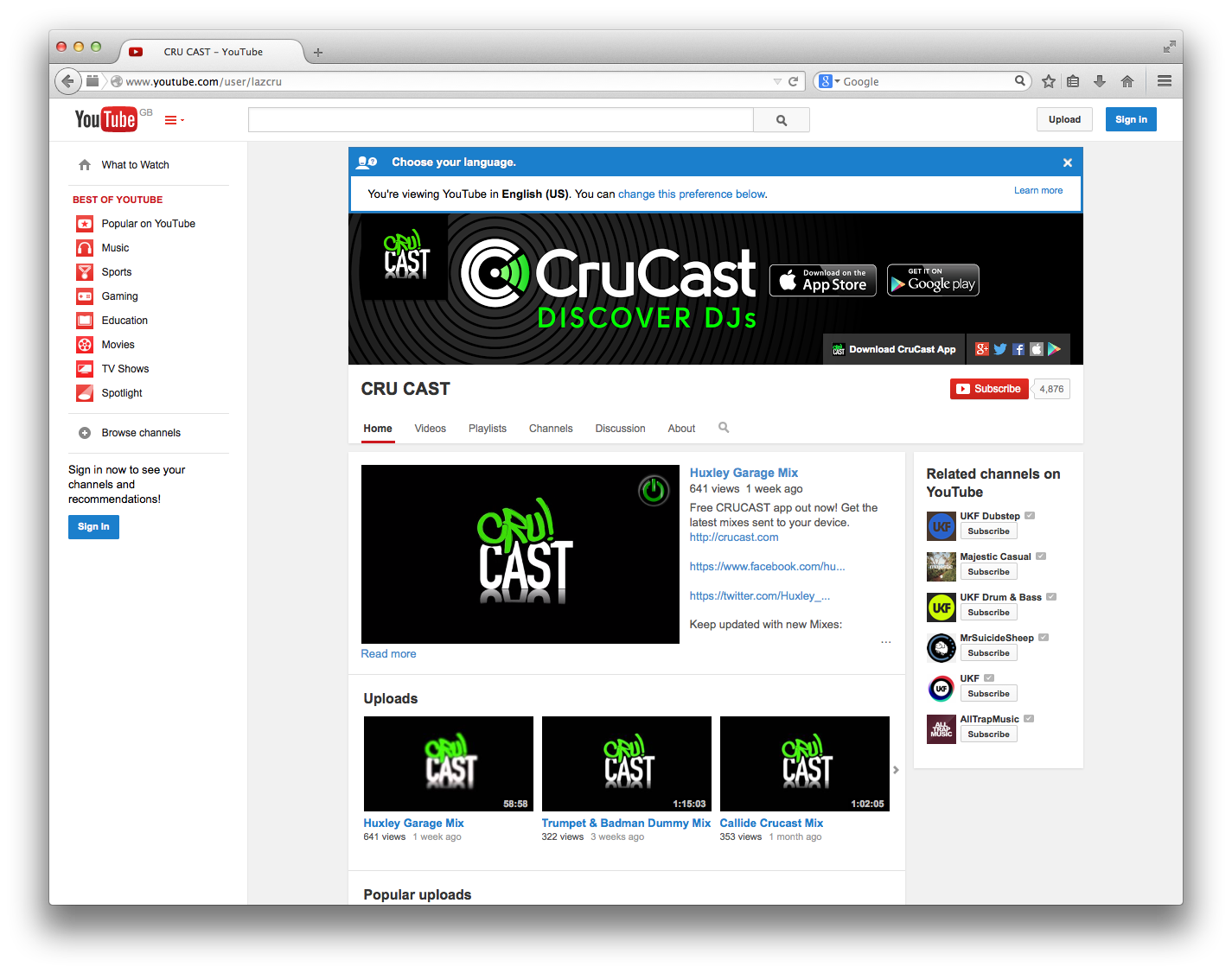 Looking for help with your marketing?