With over 10 years experience and over 200 websites in our portfolio, we've established pricing models to suit what you need for your business to succeed online.
We also appreciate how confusing it can be understanding what's what, and getting lost in the jargon, so we've outlined 3 core packages to choose from.
Bespoke Websites
One-off payment project based sites for businesses levelling up, tailored to your business objectives.
FROM
£3,000+VAT
________________________
Optional ongoing maintenance, hosting and support
Premium Websites
In-depth, high end website with all the bells and whistles for super high performance and results.
FROM
£6,000+VAT
________________________
Optional ongoing maintenance, hosting and support
Enterprise Websites
Integrated, large volume and high traffic sites for large businesses / e-commerce that need results.
FROM
£10,000+VAT
________________________
Optional ongoing maintenance, hosting and support
'How much is a website' can be a challenging question, but when you look under the bonnet you can break it into its components.
It all starts with an initial consultation to determine:
Your goals

Your challenges

Any integrations you have currently, or want to integrate in future

SEO goals or current meta data and goal tracking you need to migrate

Your best performing pages so we can ensure they retain their rankings

Understanding your current client engagement – case studies, testimonials, FAQs, blogs, resources

Your audience types – this is essential to make sure we have content and visuals to directly connect with your target audiences

Your competitors – what can we leverage against them, what are the opportunities and how do you want to be different

Your calls to action (CTAs) – what do you want your audience to do when they reach your website?

Your content – will you be writing content and providing images, or do you need support from our team?

Your branding – do you have guidelines for us, or is now the time to reposition your brand?

Your value proposition – is it instantly clear what you do and how you help people?

Finally, your deadline for launch
Once this is complete, we move on to the next stage.
To go much further, we need to know if you'll be providing web-ready content, or if you have commissioned us to support you with that, our content team will be in touch to get the ball rolling.
Great content is essential – it engages your prospect with your value proposition, it provides high quality content for your search engine rankings, and above all else, it drives lead conversions.
Once we've stablished your sitemap and timelines, we use Asana to plan your project internally, with checkpoints and each stage, working backwards from your delivery date.
This can be shared with you at key stages to get teams aligned to the deadline.
We'll work with you to identify key pages to visualise as 'flat' visuals (e.g. before we build anything) to ensure the tone, style and messaging is right. This is done from signed-off text content, and we usually start with the homepage and move on to a service page or other identified page. Content can feel different once you see it in situ, so this is your opportunity to make any minor revisions to the content too.
Whilst the content and visuals are underway, we get the server set up for you:
Configuring a cPanel or NGINX instance that's optimised for your site needs

Set up development domain, SSL certificates and crawl stoppers to prevent Google from indexing your development site

Deploy the basic WordPress install ready for development
Once we have initial visuals signed off, we'll go to build in the browser. This helps get the 'real' feel of the website for you and a tangible focus point.
Key stages will be shared with you along the way, so we can continue getting sign-off of modules to make sure it's kept in line with the vision, and so that it's not a big 'surprise – here's your site!'.
With more complex or custom builds, there will be rounds of full stack development for functionality and integrations so we can test things like payment systems, and CRM APIs.
Now what we're underway with the whole site, first deliverables can go through testing. This is performed on multiple systems and multiple browsers – they all behave slightly differently so we need to ensure it looks great everywhere.
As well as the designers and developers testing, the project management team will run separate QA for sense check, spell check, and of course against the brief. This is performed on key modules, and again once the site is ready for first delivery.
You will have seen phases throughout, but First Delivery is our complete first delivery of the site to you to share with wider team / key stakeholders, and to review all content ahead of the next stage.
We work a little on the mobile version of the site throughout design and development, but once the desktop design and content is approved, we do a top to bottom run through of the site to make sure it as seamless an experience as possible.
To keep changes to a minimum, we show you the site in various stages throughout the build process, but the full feedback on first delivery is your opportunity to check it all through yourself.
The big event – and much as we'd love for it to be the press of a button, it really isn't! We'll arrange a go-live day at the start of the project, and confirm again once we're nearer completion.
Typically Mon-Weds are go-live days so we can make sure the relevant teams are available – this includes your IT team if you manage your domain.
We never go-live on a Friday – there is a 30+ point go-live checklist (checking web forms are sending correctly etc) and post-go-live activity to go through, which no-one wants to do at the weekend. 
Once the site is live, we run through our 16 point optimisation checklist to ensure the site is in peak performance.
This is usually 2 weeks after launch, to check speed performance and a check in with you to ensure you're happy with your site.
What you get for your investment
As the process above outlines, there is a LOT that goes into creating a website – it really is a worthy investment in the right team to deliver your website with you.
In addition to all this, you also get:
Experience
We've been doing this for over 10 years, with an experienced team of designers, developers, project managers and content creators. In this time, we've created over 200 websites and learned a lot along the way, as well as adapting to exponential changes in browsers and technology.
Knowledge
All of our team members are trained in their disciplines and have the expertise to advise and consult at the start, during and after the project. There's not much we haven't seen or done over the years!
Communication
A friendly, human team to talk to and seek advice from, backed up by our support team. We genuinely love creating websites, and it's our mission to create a site that you'll love, but importantly your prospective clients will love, so communication really is key.
Tools
The hardware and software to create, develop and maintain your website. We use UK based servers (nestled in an ultra secure location in the South East) which is in operation 24/7 and regularly maintained and upgraded. We licence lots of applications from our internal comms, to project management tools, to discovery sessions to keep our team's minds sharp.
>
Fast
>
Secure
>
Sales focused
>
Google-ready
Building brands, designing bespoke websites and delivering digital solutions is what we do best. Working with businesses of all sizes across a variety of sectors we take the time to understand your needs.
Our team of web design specialists will ensure your site is SEO ready, lightning fast, mobile ready and a sales driven, user friendly focus.
We guarantee your website will be unique and tailored to your business requirements.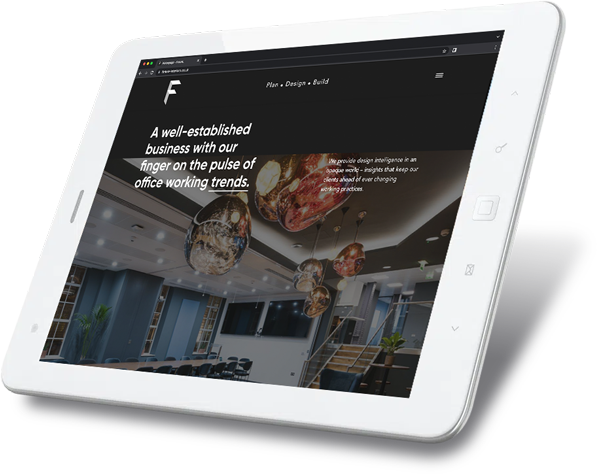 The team at DeType are responsive, polite, helpful and perhaps above all else, do not bog you down in the jargon of the website development world.
They listen, interpret and deliver.
Steve Root
Director – M&M Properties
Expert advice, with a personal service
We know the importance of a friendly face, and someone who will listen and not just put you in a hold queue. Our team are a call or chat away, ready to help you get started and support you when you need it.
That's our promise to you.
SAM SAYER
Founder / Creative Director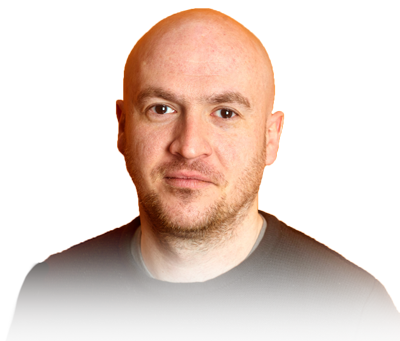 Ready to get your site on the road?
We'll guide you through the process to get you a bespoke, professional website designed, built and live, so you can focus on turning your new leads into paying customers.
Contact us now to start your journey to online success
Ready to get your site on the road?
We'll guide you through the process to get you a bespoke, professional website designed, built and live, so you can focus on turning your new leads into paying customers.
Contact us now to start your journey to online success